AudioControl The Epicenter® Micro Bass restoration processor and line output converter
Spend

$100.00

to

FREE SHIPPING
Add bass to your aftermarket system's high-level source
Most factory radios dial down deep, low-hitting bass notes to protect flimsy factory speakers. The Epicenter Micro from AudioControl takes amplified speaker-level signals, converts them into the high-quality preamp signals your sub amp needs, and then adds the bass that's missing. Even when listening to traditionally bass-weak classical, jazz, folk, or Tejano music, you'll finally be able to hear all the good bass you've been missing.
How does it do it?
Sophisticated processing analyzes the incoming signal and synthesizes low-bass fundamental tones, increasing bass response tremendously. A single band ParaBASS® equalizer lets you fine-tune your subwoofer's tone. A selectable subsonic filter removes extreme low frequencies so your amps and subs will play more efficiently. The Epicenter Micro will also connect to any receiver with preamp outputs — its balanced inputs will reject noise from your car's electrical system for ultra-clean output.
Installation conveniences
The included ACR-4 dash-mount wired remote control allows you to adjust the level of your sub channel on the go. Load selection switches make OEM factory system integration easier, so The Epicenter Micro will work with almost any vehicle's sound system. Selectable turn-on modes include GTO™ Signal Sense (DC offset), audio sigal , or remote 12-volt input.
Product highlights:
active 2-channel line driver/output converter with bass restoration
designed to work with aftermarket and factory systems
provides up to 9.5 Vrms output (selectable level: 5, 7, 10V)
preamp and speaker-level inputs

speaker-level inputs handle up to 40V (400 watts RMS)
speaker-level inputs feature switchable load resistance (20, 60, or 20,000 ohms) to prevent factory stereo shut-down

Epicenter bass restoration increases bass response

Para-Bass controls adjust center-frequency and width of bass EQ processing
More info:
ACR-4 wired remote included
switchable Programmable Frequency Match (PFM) subsonic filter (20 Hz, 12/dB octave)
selectable ground isolation helps eliminate noise
auto turn-on via 12V remote, DC offset, or audio signal detect
12-volt turn-on lead output
wiring, fuse, and hardware not included with device

18-gauge power and ground leads and a 1-amp fuse recommended

dimensions: 5-1/8" W x 1" H x 3" D
View full details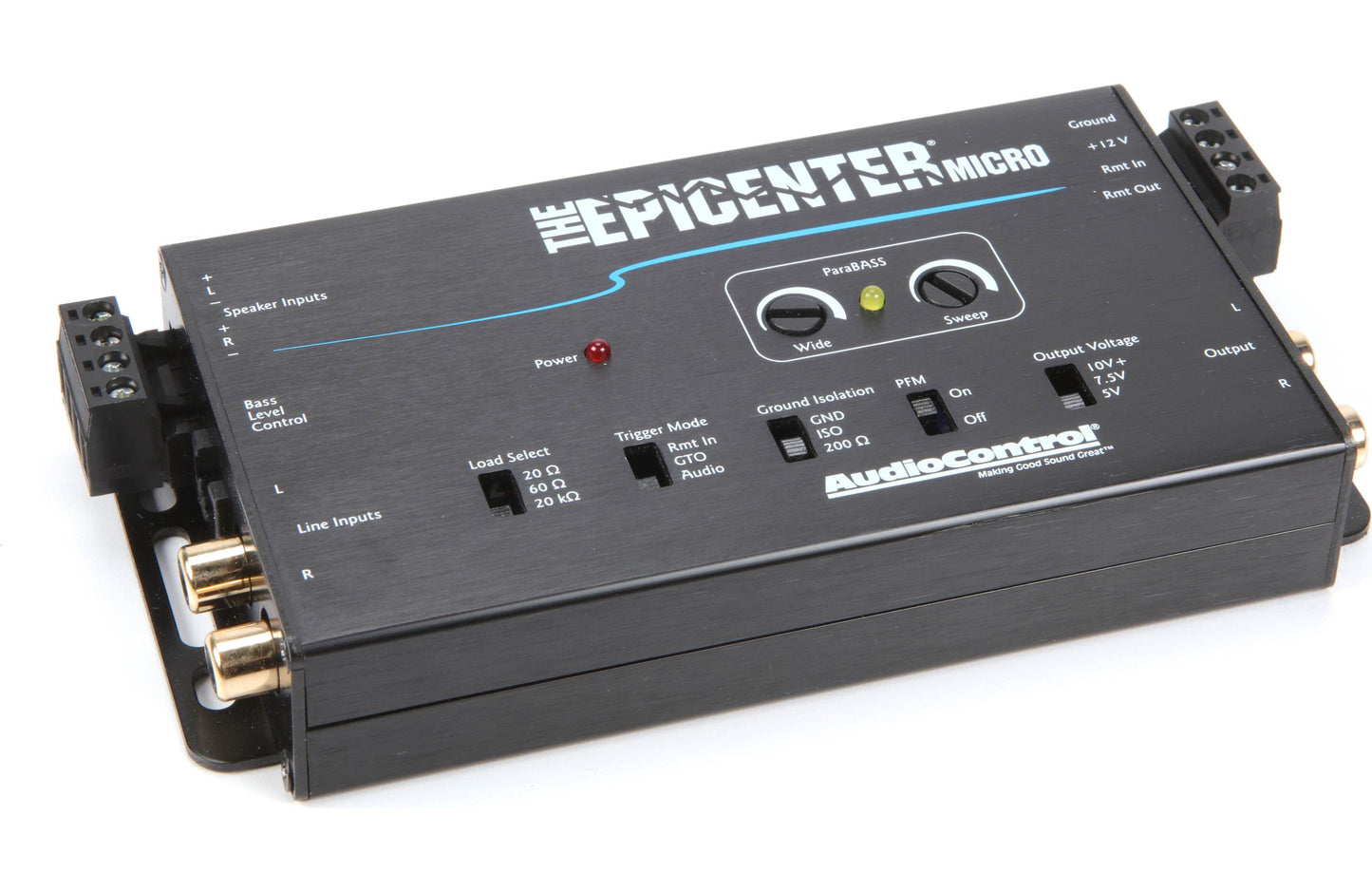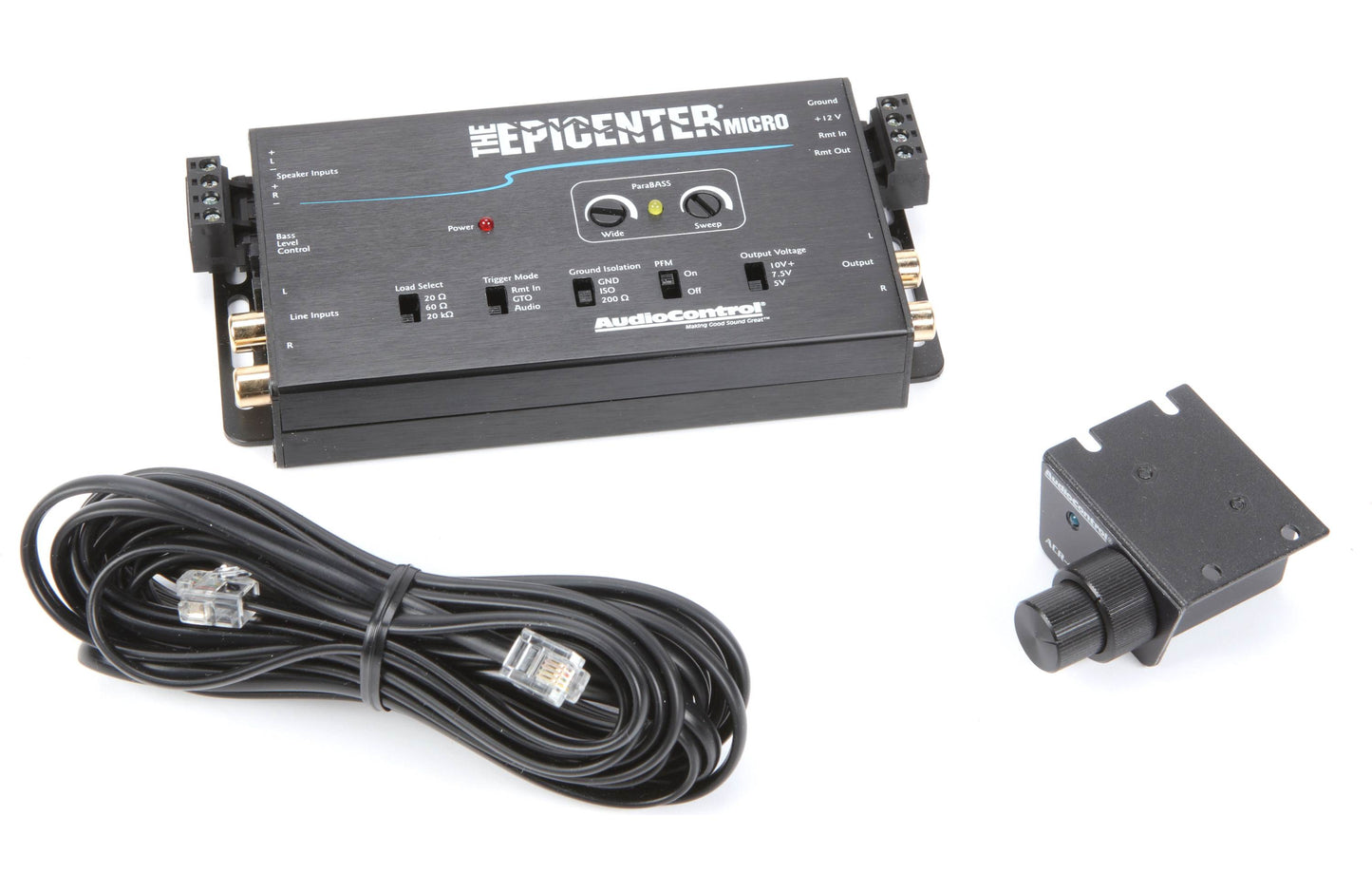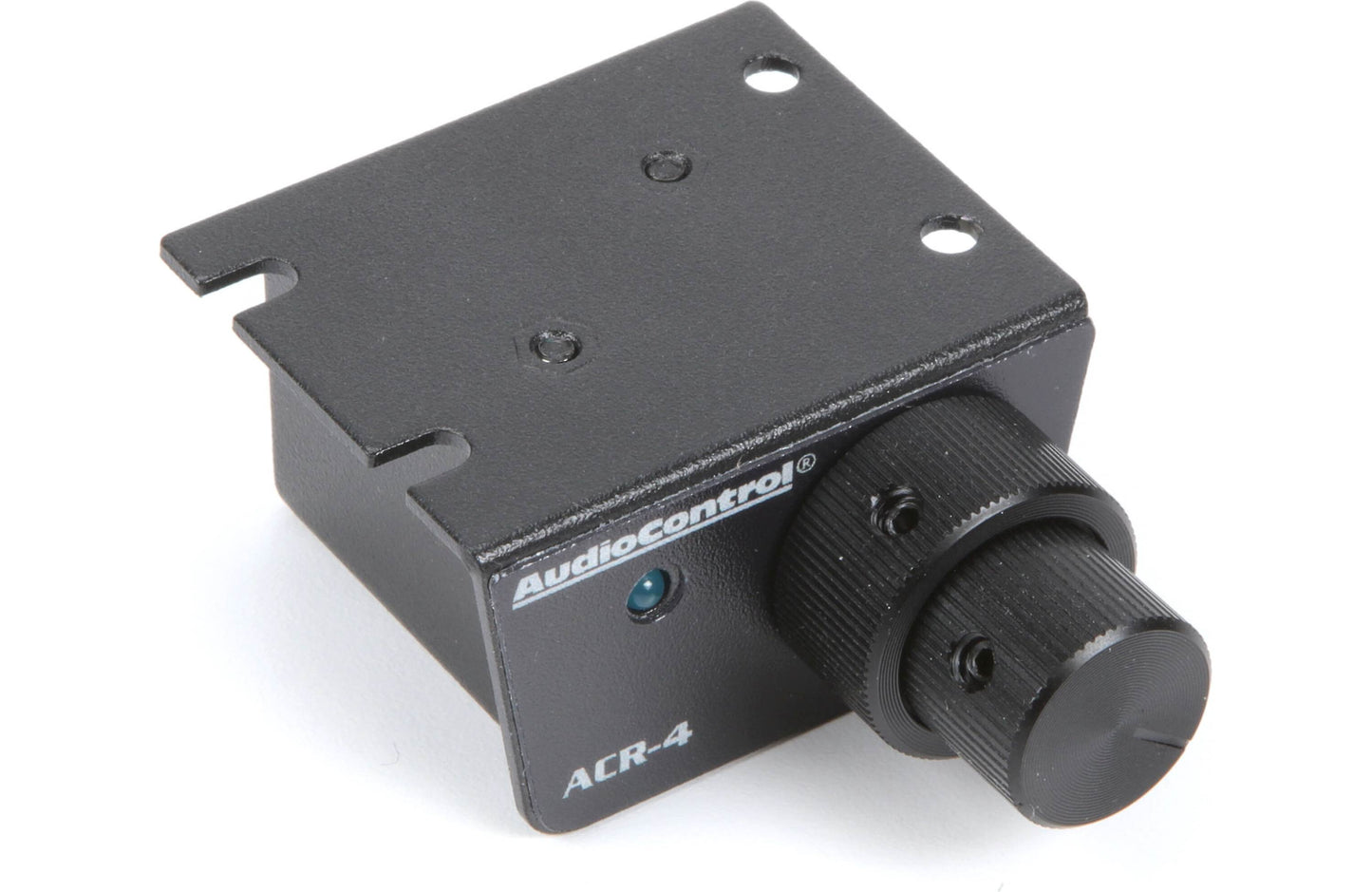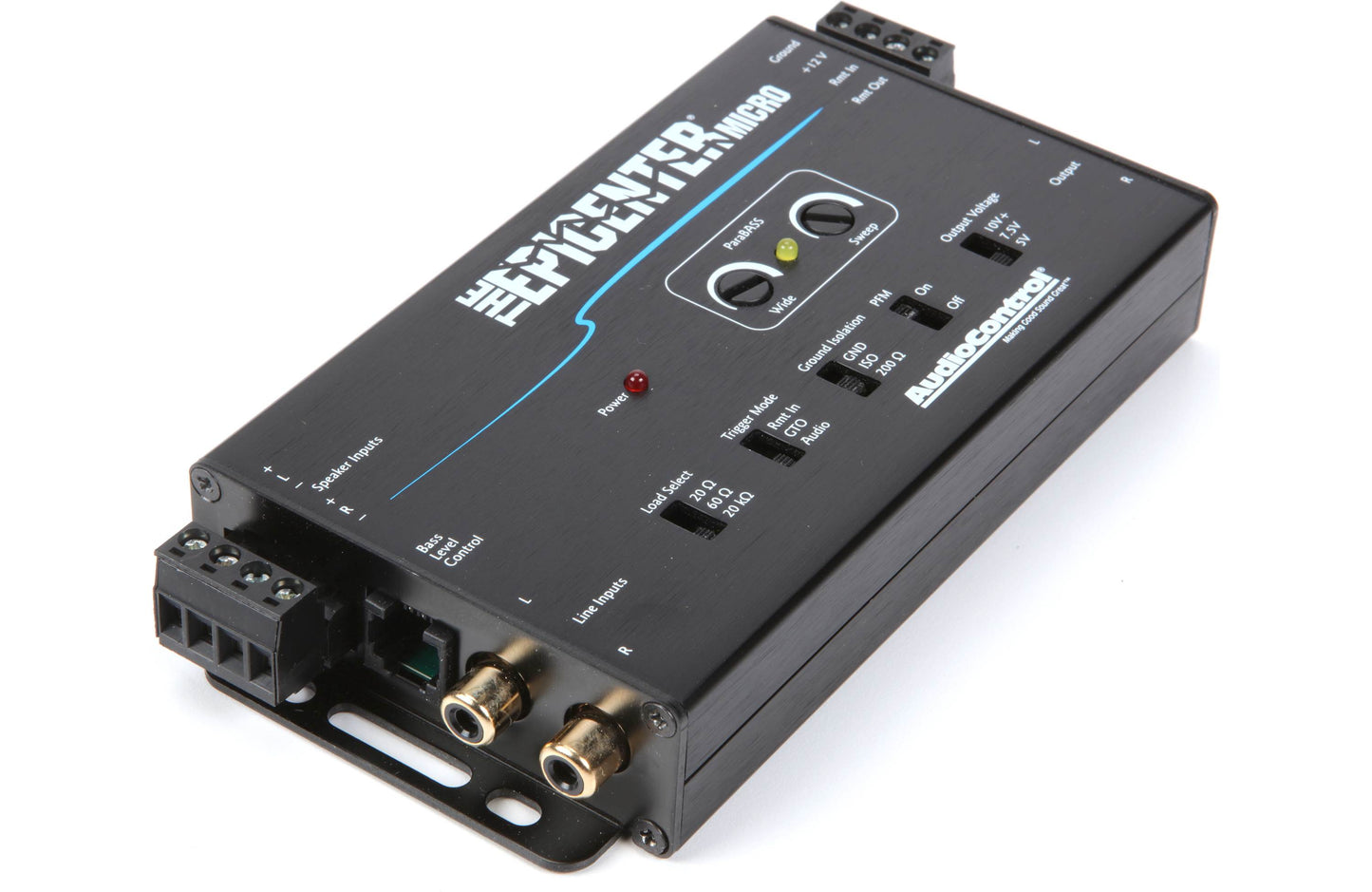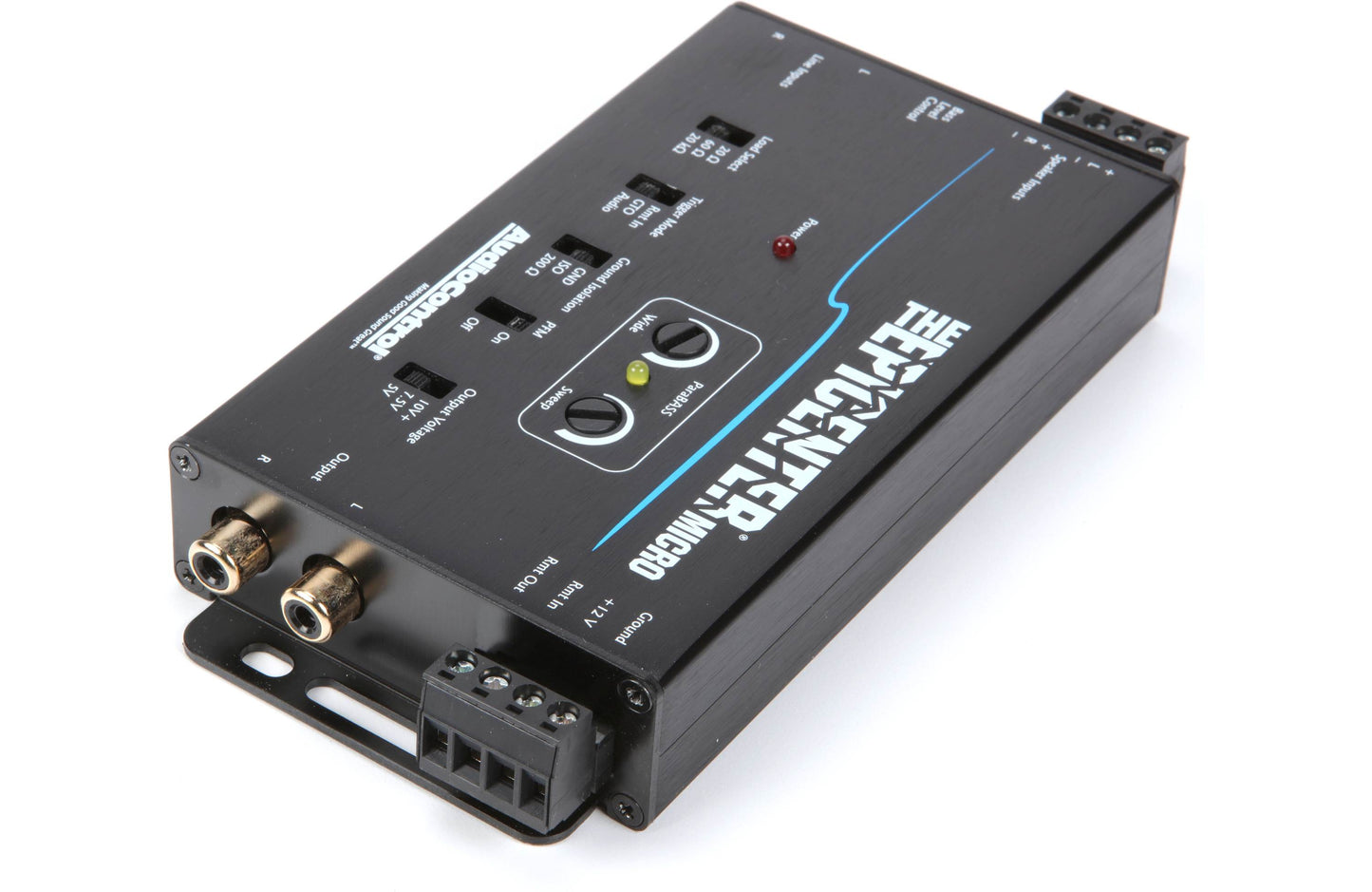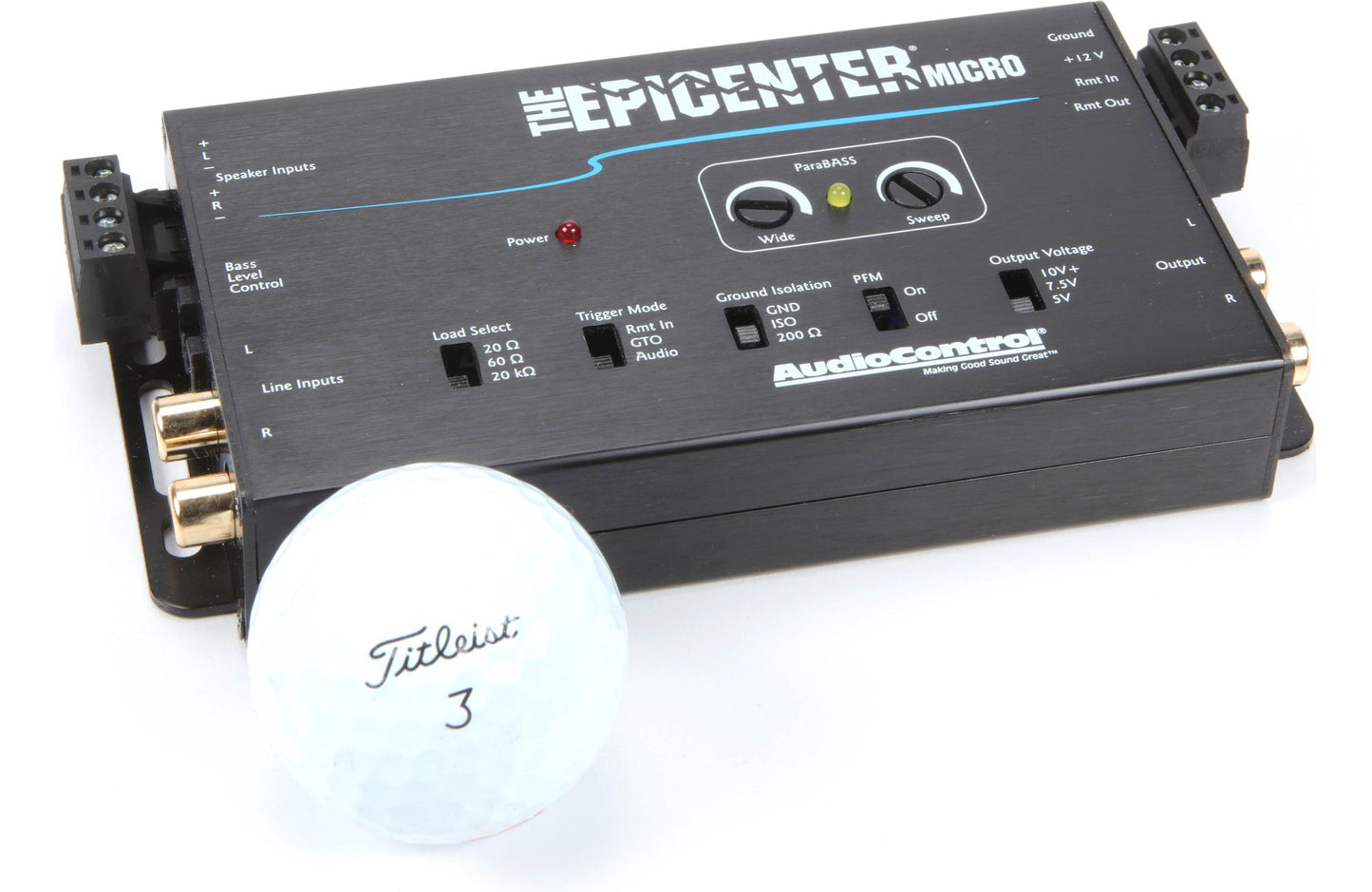 AudioControl The Epicenter® Micro Bass restoration processor and line output converter