AudioControl LC5i PRO 5-channel line output converter with bass restoration — adds aftermarket subs and amps to a factory system (Black)
Spend

$100.00

to

FREE SHIPPING
AudioControl brings you our most advanced line of LOCs yet. OEM integration has never been easier with the host of intelligent built-in features like LMC™ (Load Matching Circuit), allowing even the most finicky factory sound systems to no longer be an obstacle to great sound. Installer-friendly trigger modes offer flexibility and an expedited installation time since the units can be turned on via GTO™ Signal Sense (DC offset), audio signal sensing, or standard remote 12 volt input. All PRO series products feature AudioContol's patented AccuBASS® for restoring low frequency output diminished by factory processing, and an ACR-1 level control is included to dial in the perfect level for your subwoofer right from the comfort of the driver's seat. The Pro series ensures that you will start with the clean, powerful signal you need to take your system from sounding good to sounding great.

FEATURES

Four channels of active speaker-level inputs (up to 40V input handling)
Fixed and variable outputs with discrete-level controls
AccuBASS® processing for correction of bass roll-off
Load Selection Switch
GTO

TM

Signal Sensing
Ground Isolation Switch
ACR-1 dash remote included
Compact design

 


INPUTS

Speaker Level Input: 1 (4 channels)
Maximum Speaker Level Input: 40 Vrms / 400 W (20kΩ setting)
Input Impedance (selectable): 20Ω, 60Ω, 20kΩ

OUTPUTS

Preamp Outputs: 5 (4 channels main, 1 channels bass)
Maximum Output Level: 9.5Vrms/13V peak
Output Gain: +/- 15 dB
Output Impedance: 150Ω

PERFORMANCE

Total Harmonic Distortion: 0.01%
Signal to Noise: >124 dB
Frequency Response: 20 Hz – 20 kHz

CONTROL

Remote In / GTO™ Signal Sense / Audio Sense
12VDC Remote Out (always active when unit is on)

GENERAL

Current Draw: 330 mA
Recommended Fuse Rating: 2 A

WEIGHTS & DIMENSIONS

Dimensions: 7″L x 5.1″D x 1.14″H (including speaker connectors)
Weight: 1.1 lbs.
View full details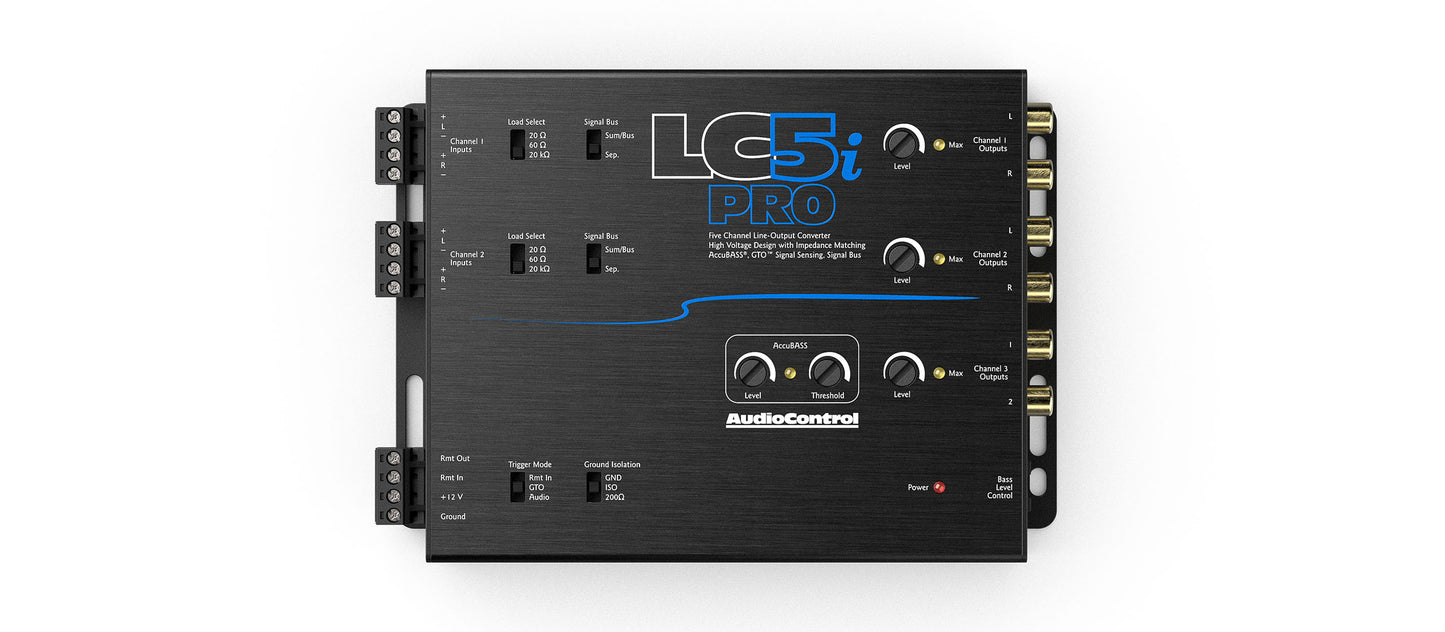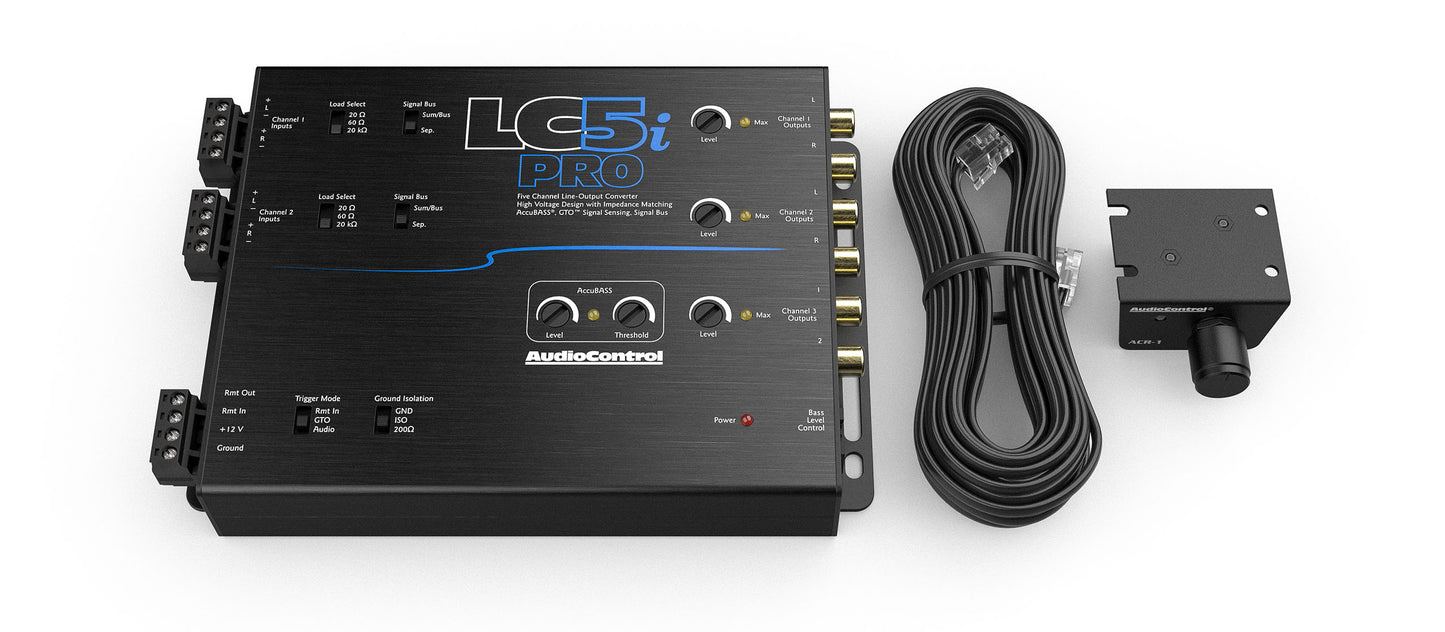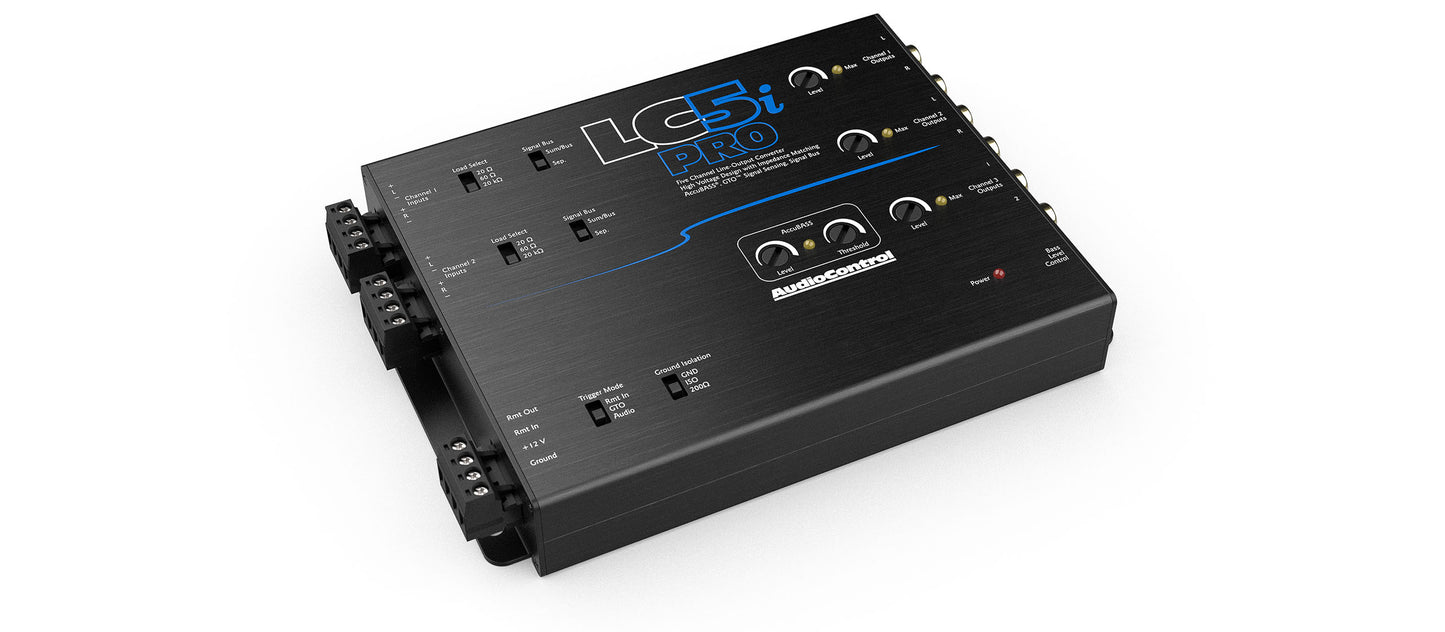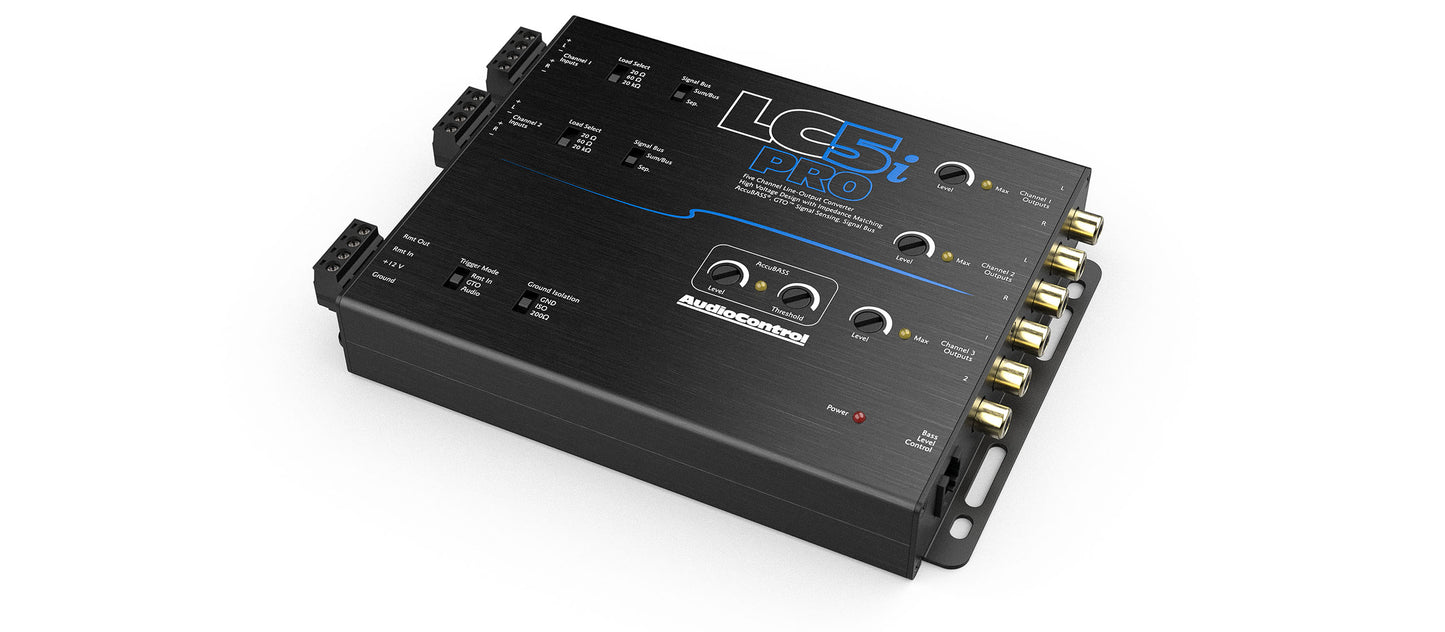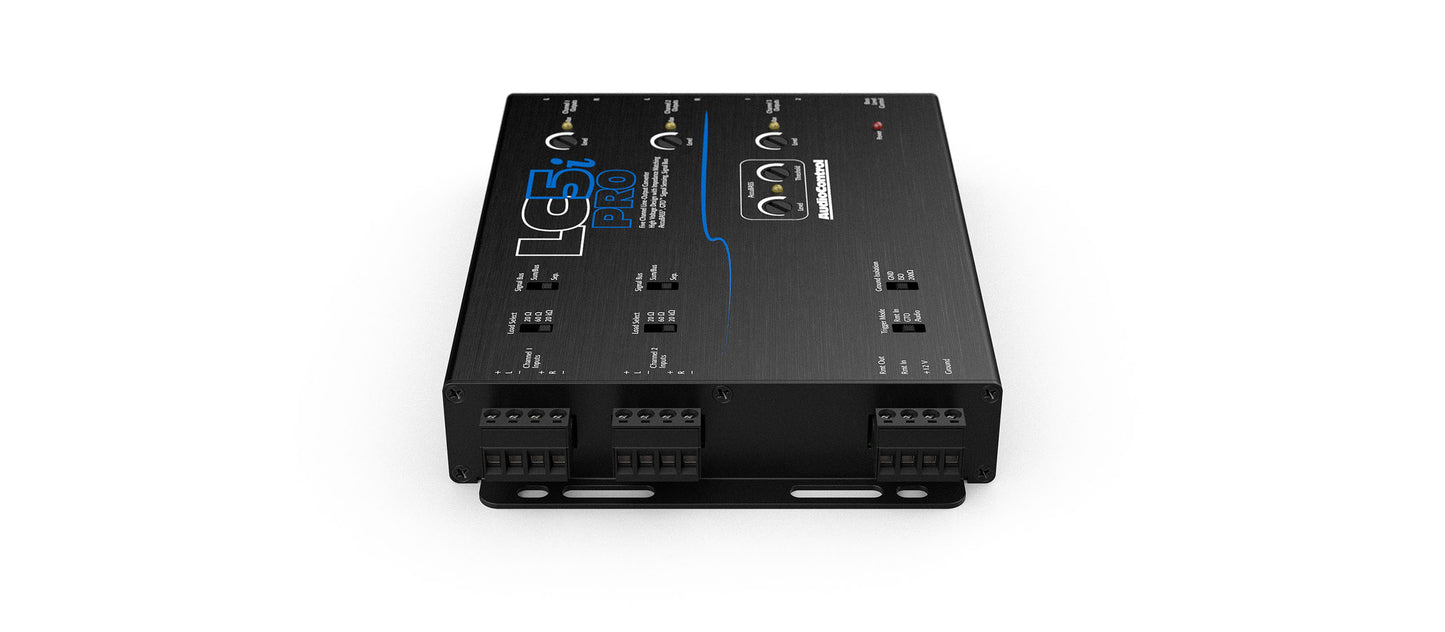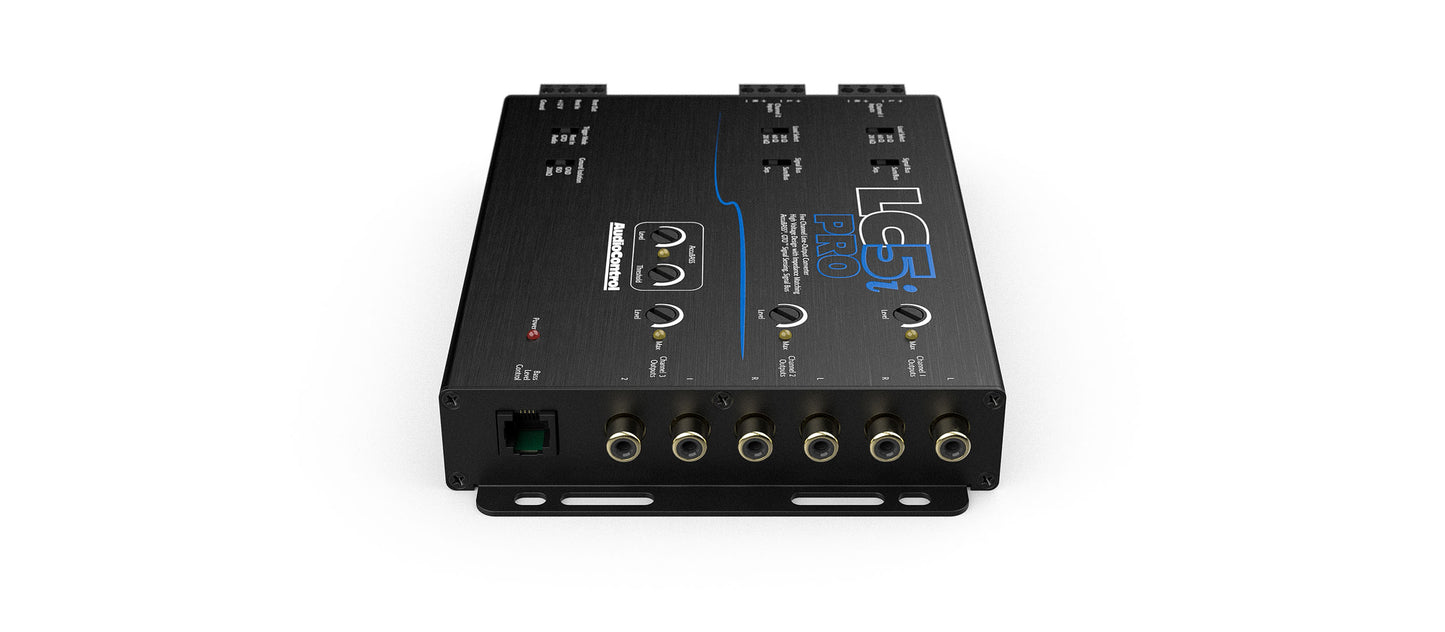 AudioControl LC5i PRO 5-channel line output converter with bass restoration — adds aftermarket subs and amps to a factory system (Black)