Focal ES 165KX2 K2 Power Series 6-1/2" component speaker system (2-ohm)
Spend

$100.00

to

FREE SHIPPING
Larger tweeter and 2-ohm impedance
Handmade in France, the Elite K2 Power Series 165KX2 component system is the culmination of Focal's passion for perfect sound, exceptional standards, and technological advances. Focal's sound gurus engaged in intensive listening sessions designing this line of speakers so that you hear uncanny realism, sweeping dynamics, and breathtaking depth in your music. This 2-ohm system extracts maximum power from your amp so you'll get more punch from your system, while the 1-1/8" tweeters deliver extended high-frequency response.
A classic woofer with a new twist
The 6-1/2" woofer uses Focal's classic "W" sandwich cone design to reproduce your audio with incredible accuracy. The nimble Kevlar and glass-fiber woofers demonstrate the control needed to play delicate classical passages, yet they'll handle the power needed to drive your bass-heavy tracks with authority. Focal adds a new Tuned Mass Damper (TMD®) rubber surround which minimizes harmonic distortion for the cleanest midrange possible. Focal builds an aluminum phase plug into the woofer for extended frequency response.
A redesigned tweeter
The ES 165KX2 employs a unique 1-1/8" aramid fiber tweeter with an "M"-shaped inverted dome design that disperses the highs with remarkable precision, all the way up to 22,000 Hz. The K2 Power crossovers use hand-made components developed by Focal to deliver an ideal blend of the highs and lows for a dynamic stereo image. Three levels of tweeter control let you dial in the sound to your car's environment.
Product highlights:
component speaker system includes two 6-1/2" woofers, 2 tweeters, 2 external crossovers, and 2 woofer grilles
K2 Kevlar sandwich woofer cone
Tuned Mass Damper (TMD®) rubber surround
1-1/8" aramid fiber "M"-shaped inverted-dome tweeter
2-way external crossover with 3 tweeter level settings
2-ohm impedance
power range: 6-120 watts RMS (240 watts peak power)
frequency response: 55-22,000 Hz
sensitivity: 92.5 dB at 2.83 V
mounting depth: 3"
grilles included
What's in the box:
Focal ES 165KX2 owner's manual
Two woofers
Two inverted dome tweeters (with attached 20" length of speaker wire)
2 Crossover networks
2 Tweeter flush mount cups (installed)
2 Tweeter angled surface mount cups
2 Tweeter flush mounting washers
2 Woofer gaskets
2 Woofer grilles
2 Woofer grille mounting rings
2 Strips of grille putty
8 Speed clips
Four 3/4" Self-tapping screws
Eight 1-1/8" Self-tapping screws
Owner's manual (English/ French/ German/ Italian/ Spanish/ Portuguese/ Dutch/ Russian)
2 Focal window stickers
View full details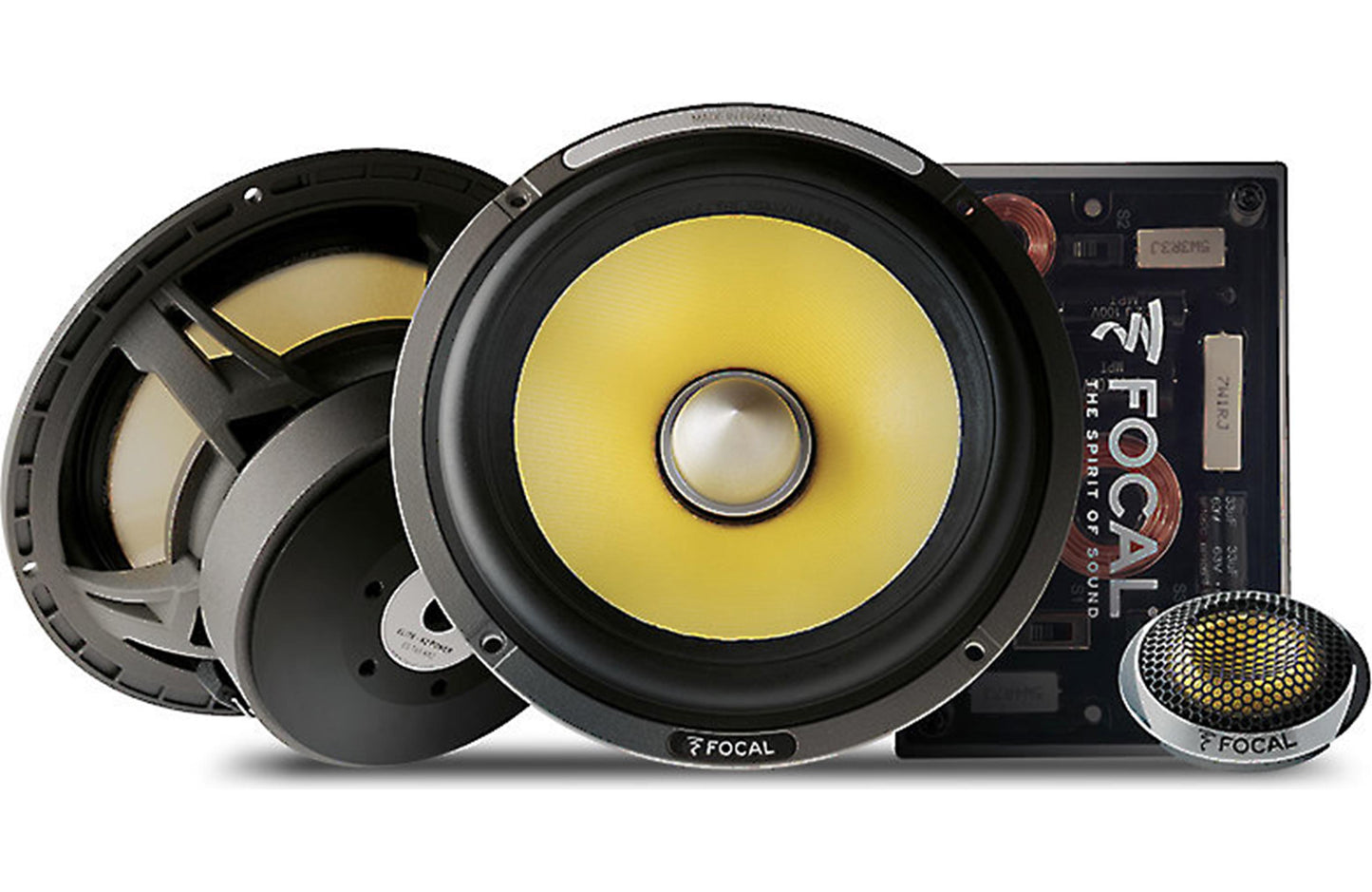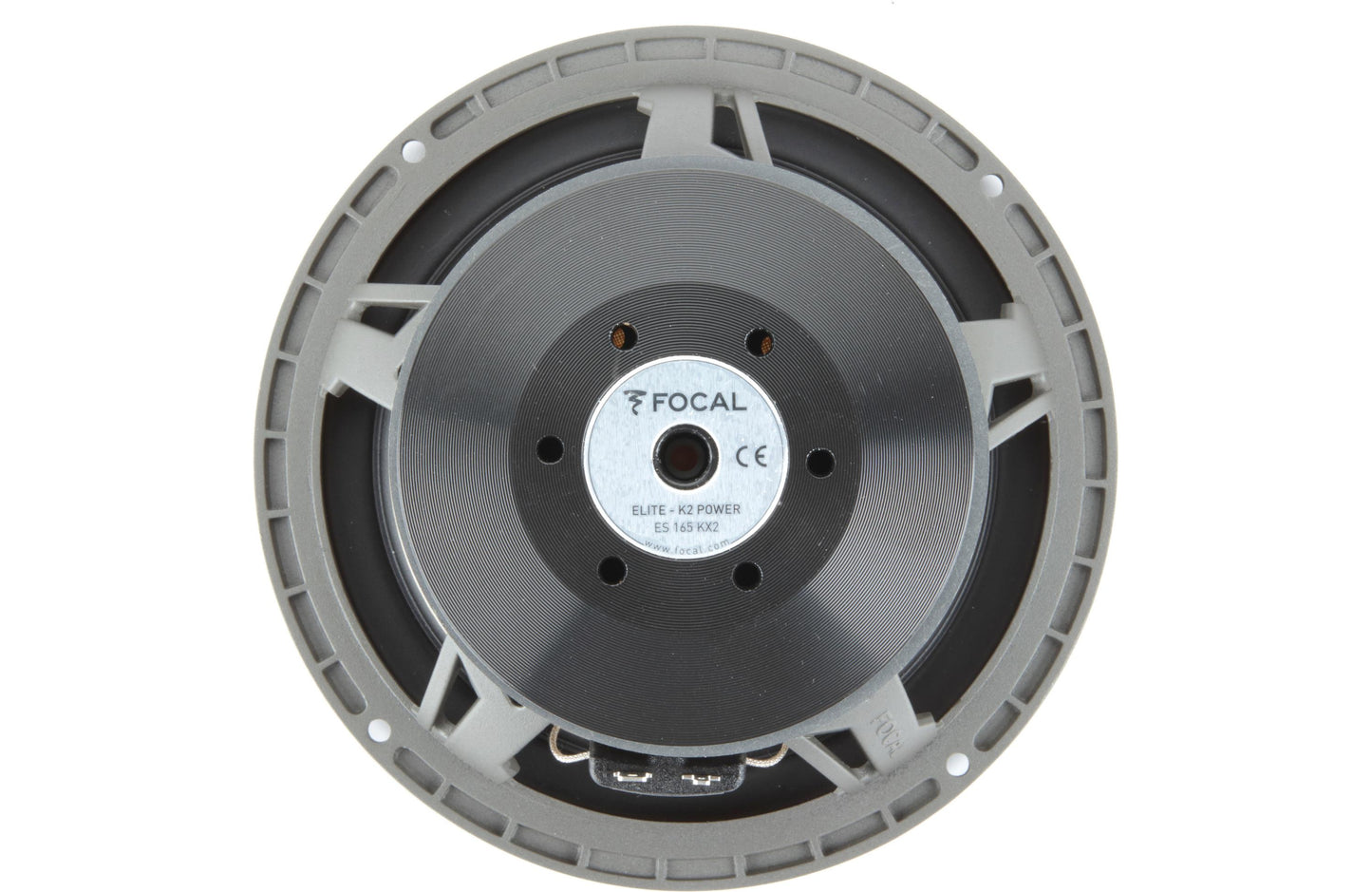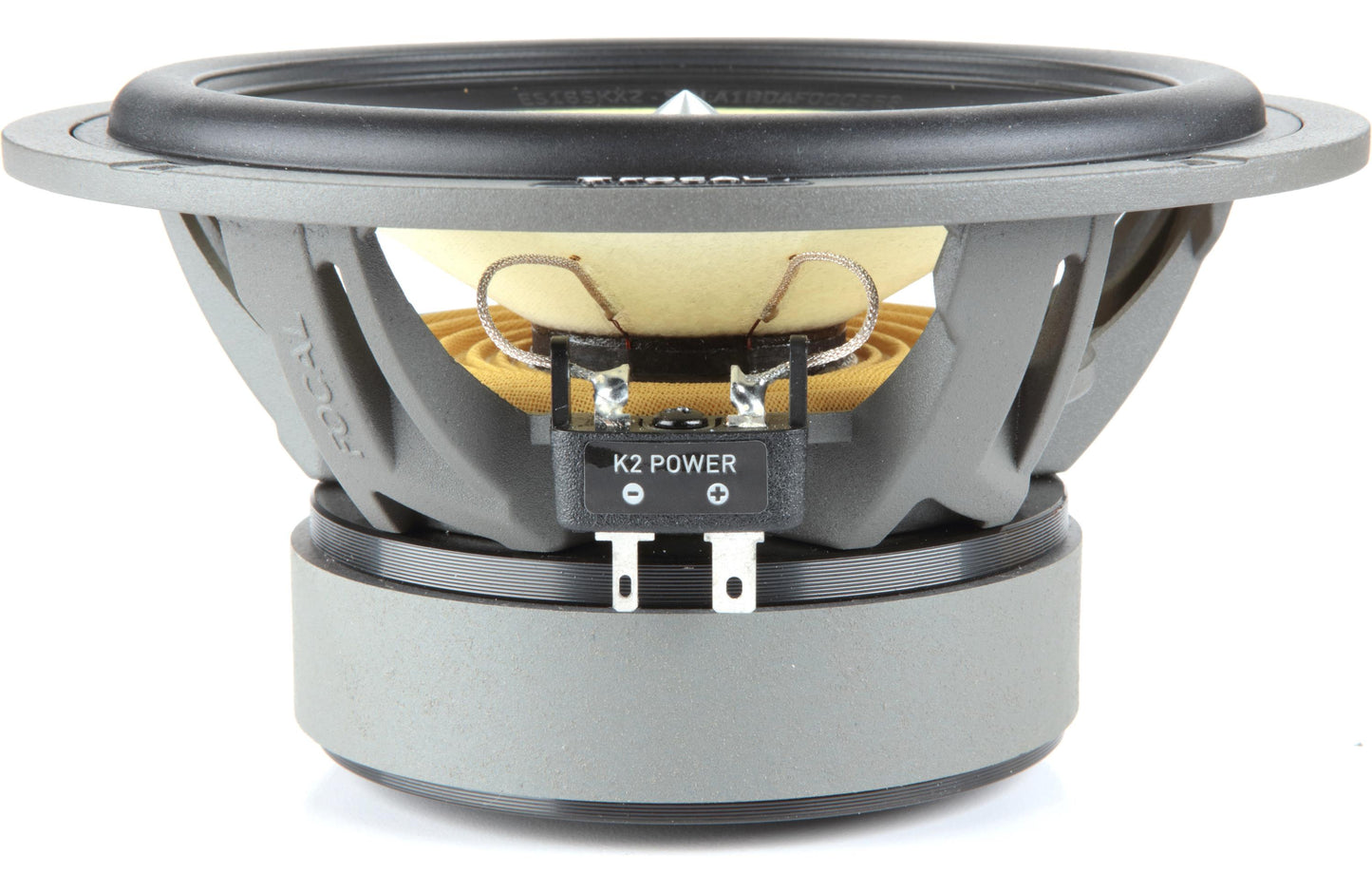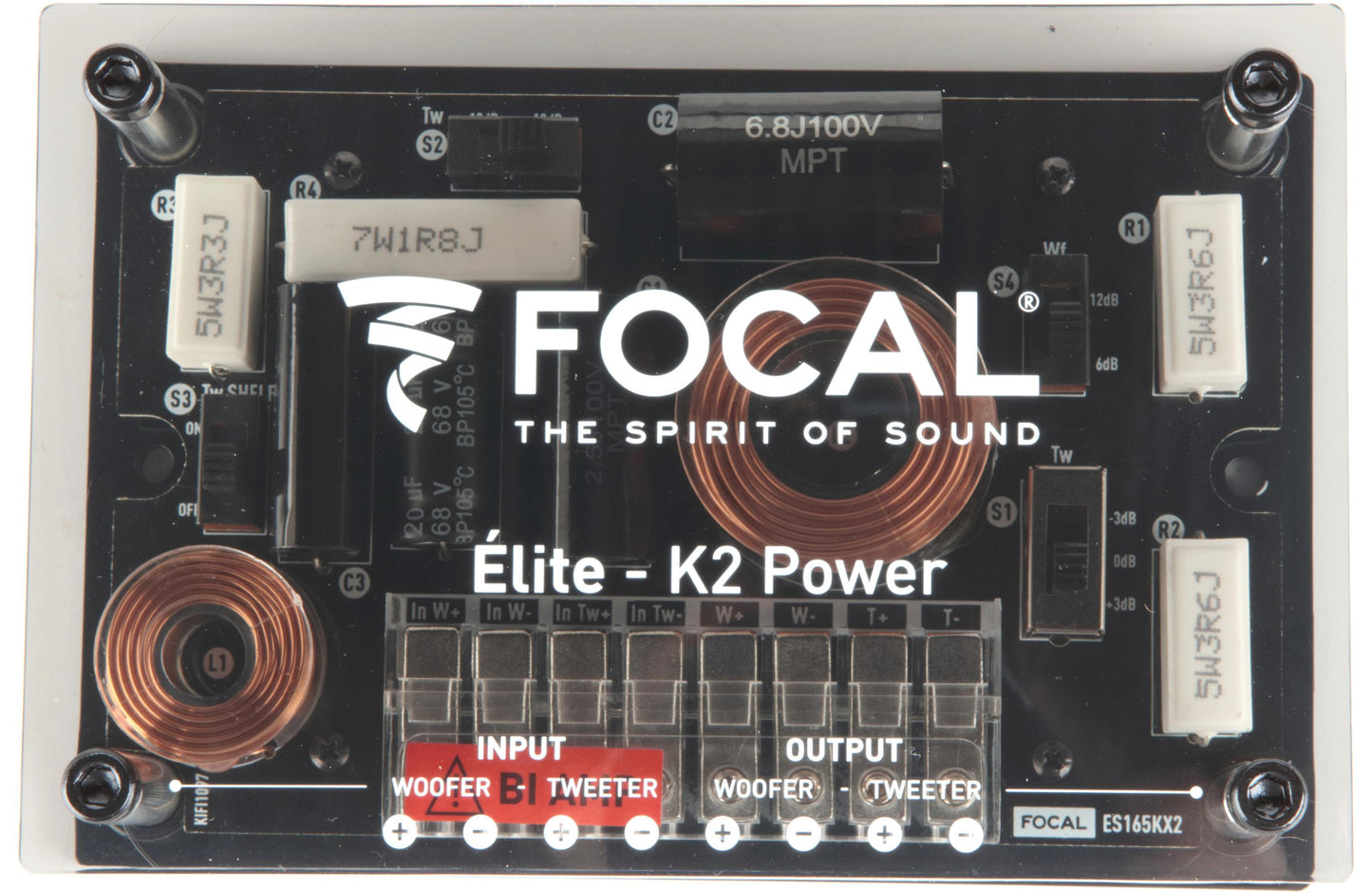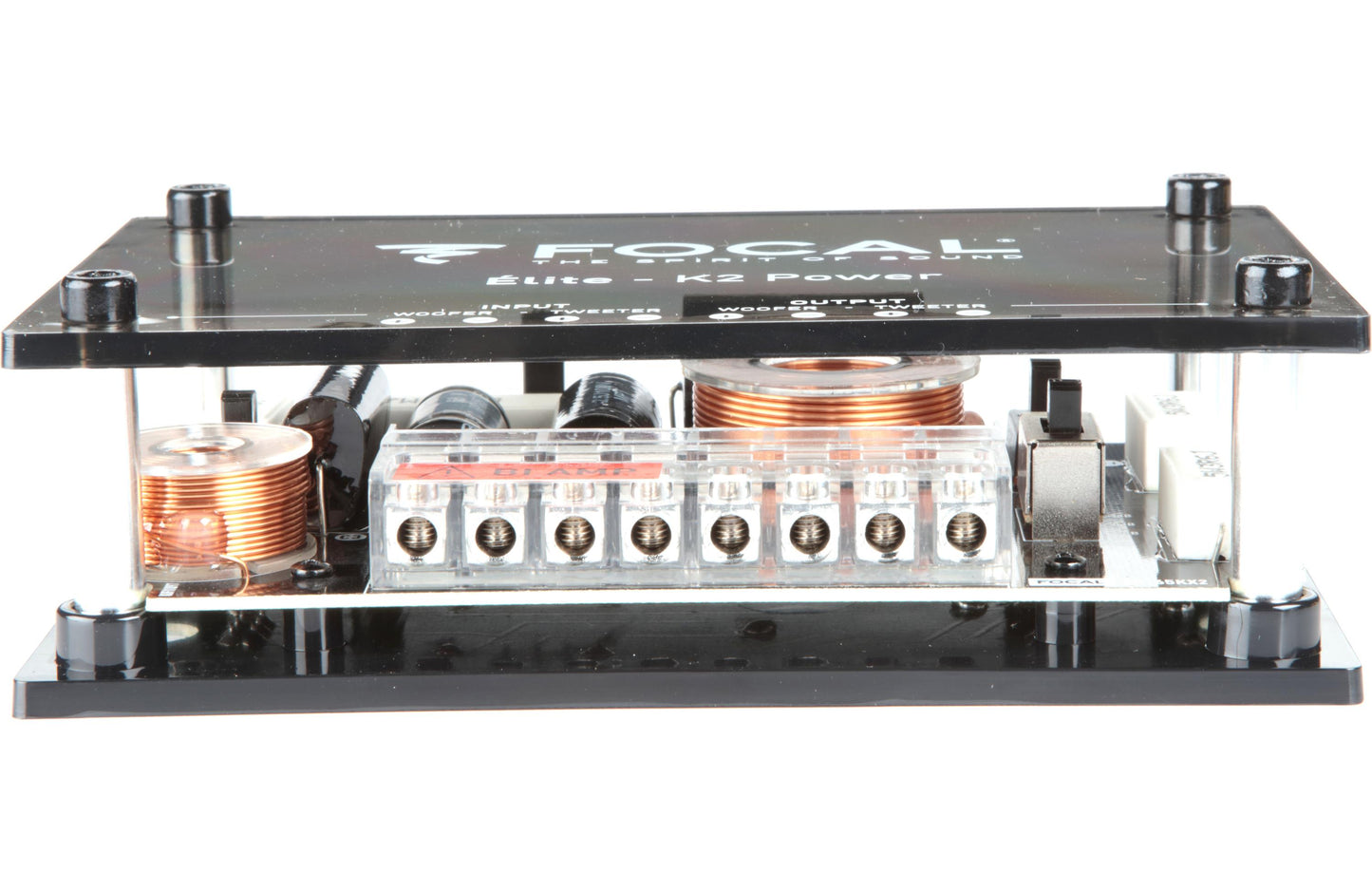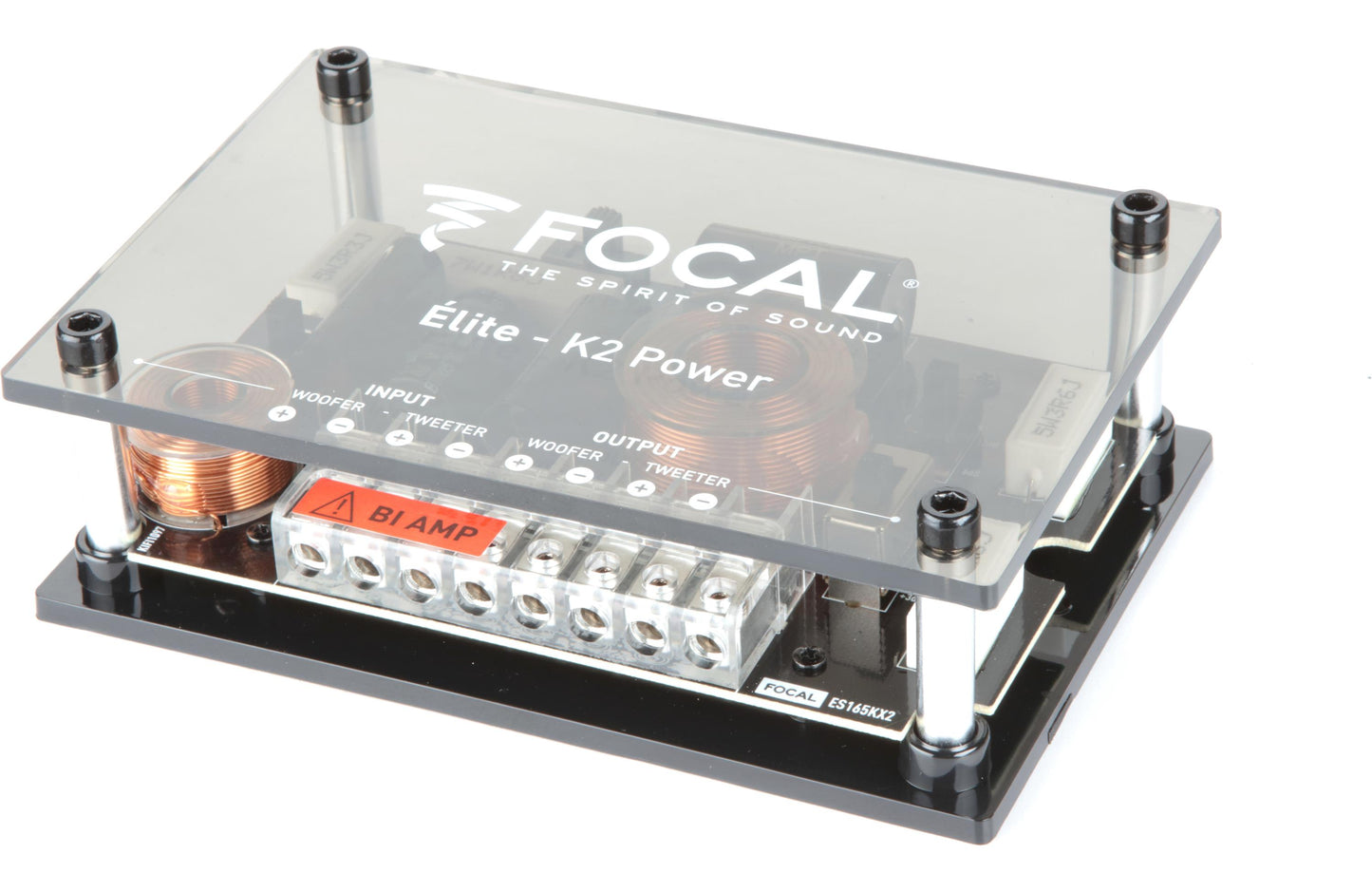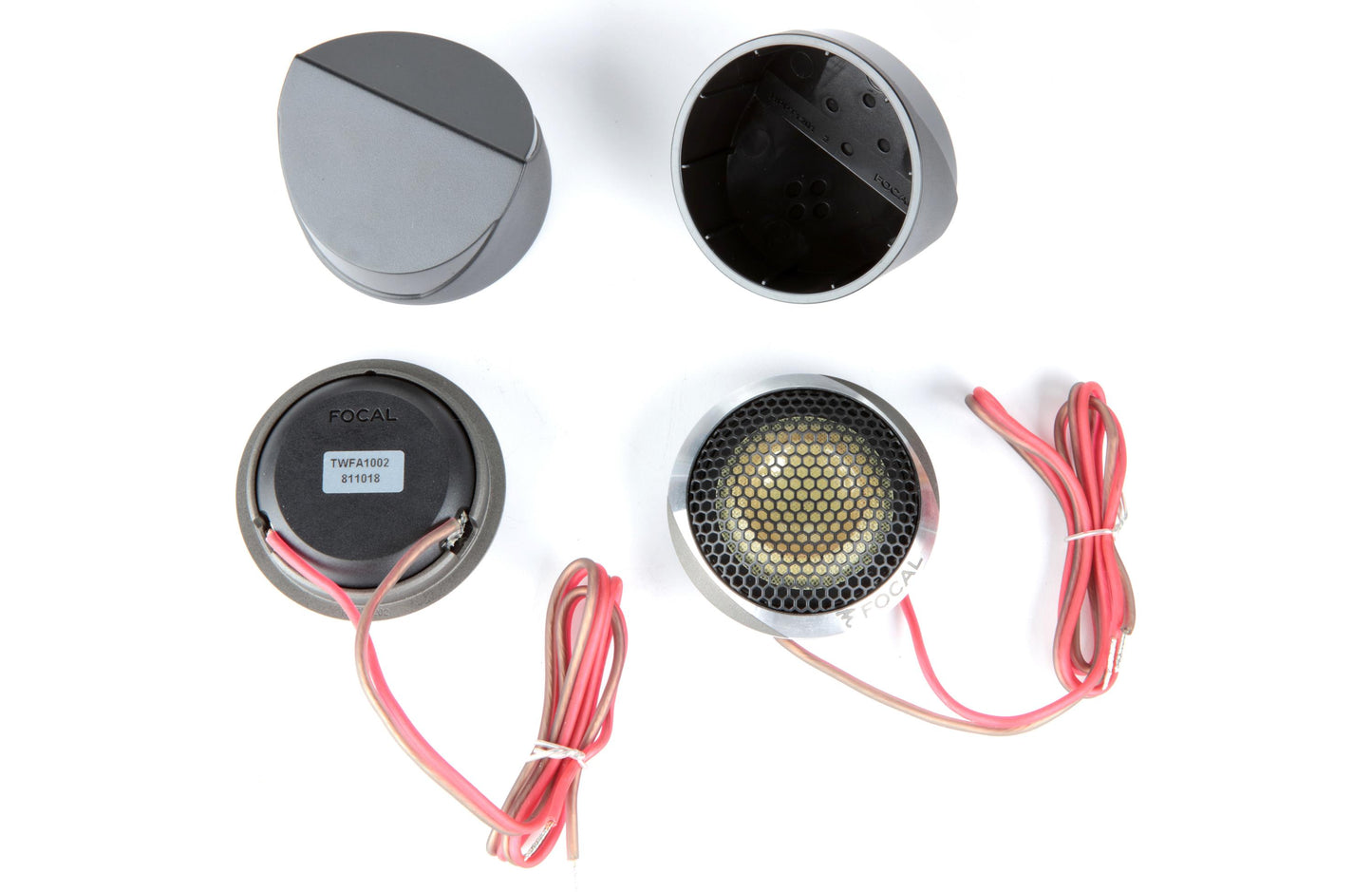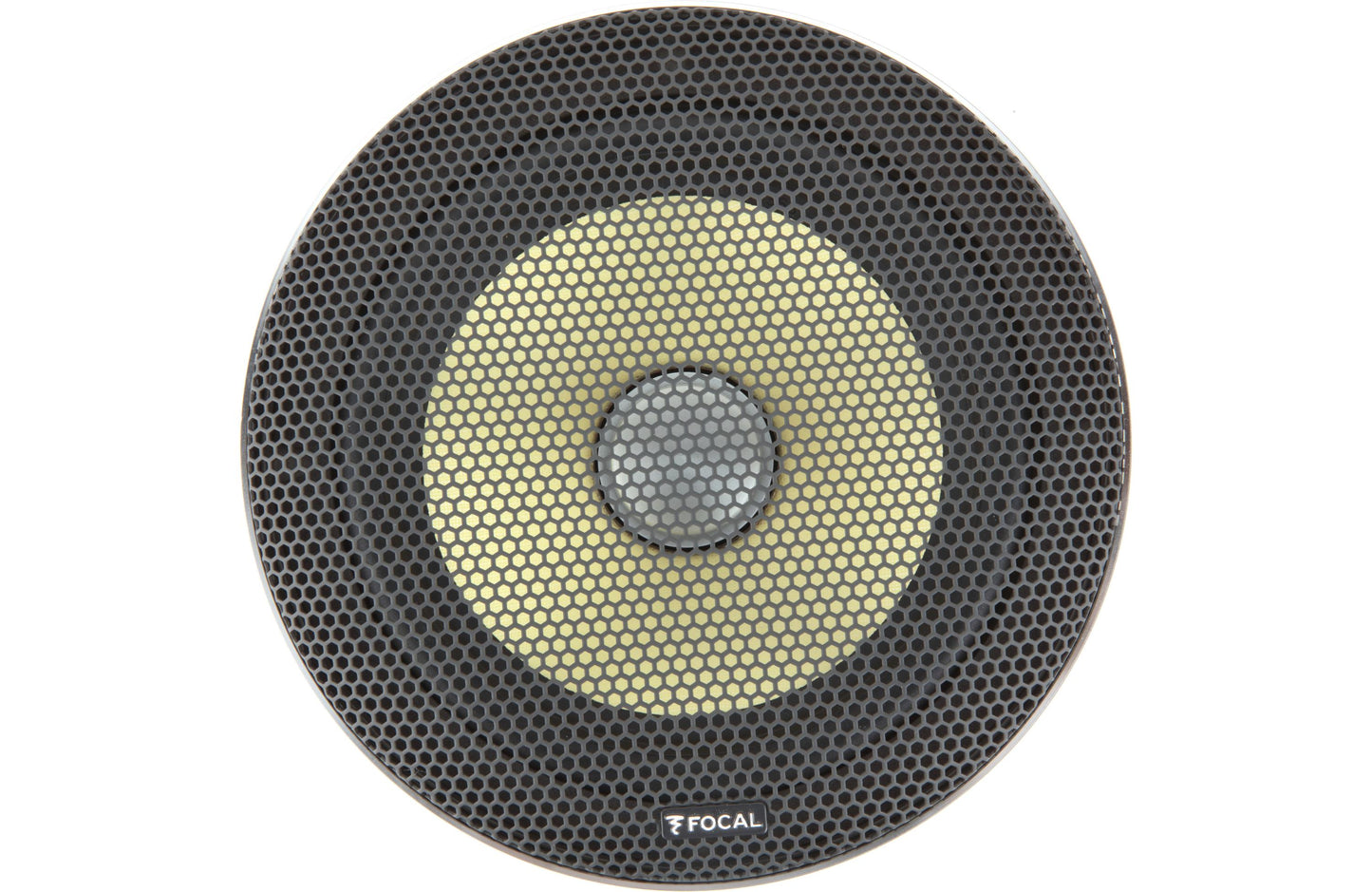 Focal ES 165KX2 K2 Power Series 6-1/2" component speaker system (2-ohm)