Focal Performance 165AS3 Access Series 6-1/2" 3-way component speaker system
Spend

$100.00

to

FREE SHIPPING
The dream speaker
Perfect sound. Discreet style. Premium construction. These are the standards that define Focal – and the reasons why listening to Focal speakers is an absolute pleasure. The Access line offers a marriage of performance and affordability, allowing you to experience the best in sound with a guilt-free conscience.
The whole package
Take Focal sound to the next level with this Access Series 165AS3 component system, which includes two 6-1/2" woofers, two 3″ midrange drivers, two TN43 tweeters, and two external crossovers. The 3-way system offers a more robust sound by designating bass to the woofers and midrange frequencies to the 3" drivers. Coupled with a butyl rubber surround, the all-weather durability of the woven fiberglass cones ensures performance even in the hottest, most humid environments without distortion or warping.
Beyond tweeterdome
Unlike a traditional raised dome tweeter, the aluminum inverted dome shape of the TN43 tweeter evenly disperses high frequencies, creating a very wide soundstage with fine resolution and exciting dynamics. Enhance stereo imaging by installing these tweeters exactly where you need them with included flush-mount hardware.
Custom crossover
This system's external crossovers ensure a seamless distribution of frequencies to the woofer and tweeter, for a totally natural sound. A 3-position tweeter level adjustment allows you to customize your high frequencies and get them just the way you like them.
Highlights:
General:
two 6-1/2" DFS woofers, two 3" midrange drivers, two aluminum TN43 inverted-dome tweeters, and two external crossovers
3-position adjustable tweeter level
non-resonant ABS/fiberglass woofer basket
wire mesh grilles included
Specifications:
2-80 watts RMS power range (160 watts peak)
frequency response: 55-20,000 Hz
sensitivity: 90 dB
impedance: 4 ohms
mounting depth: 2-5/8" (woofer) / 1-3/4" (midrange)
What's in the box:
Focal Performance 165AS3 owner's manual
Two woofers
Two midrange
Two inverted dome tweeters (each with 18" length of speaker wire attached)
2 Flush mount tweeter cups (installed)
2 Angled surface mount tweeter cups
2 Crossover networks
2 Tweeter lock washers
2 Woofer grilles
2 Woofer grille mounting rings
2 Woofer mounting gaskets
2 Midrange grilles
2 Midrange grille mounting rings
2 Midrange mounting gaskets
8 Speed clips
Eight 1" Self-tapping pan head screws
Eight 1/2" Self-tapping pan head screws
Four 5/8" Self-tapping flat head screws
Four M4 x 25mm Machine screws (each with a lock washer and flat washer attached)
Four M4 Nuts
Owner's manual (English/ French)
View full details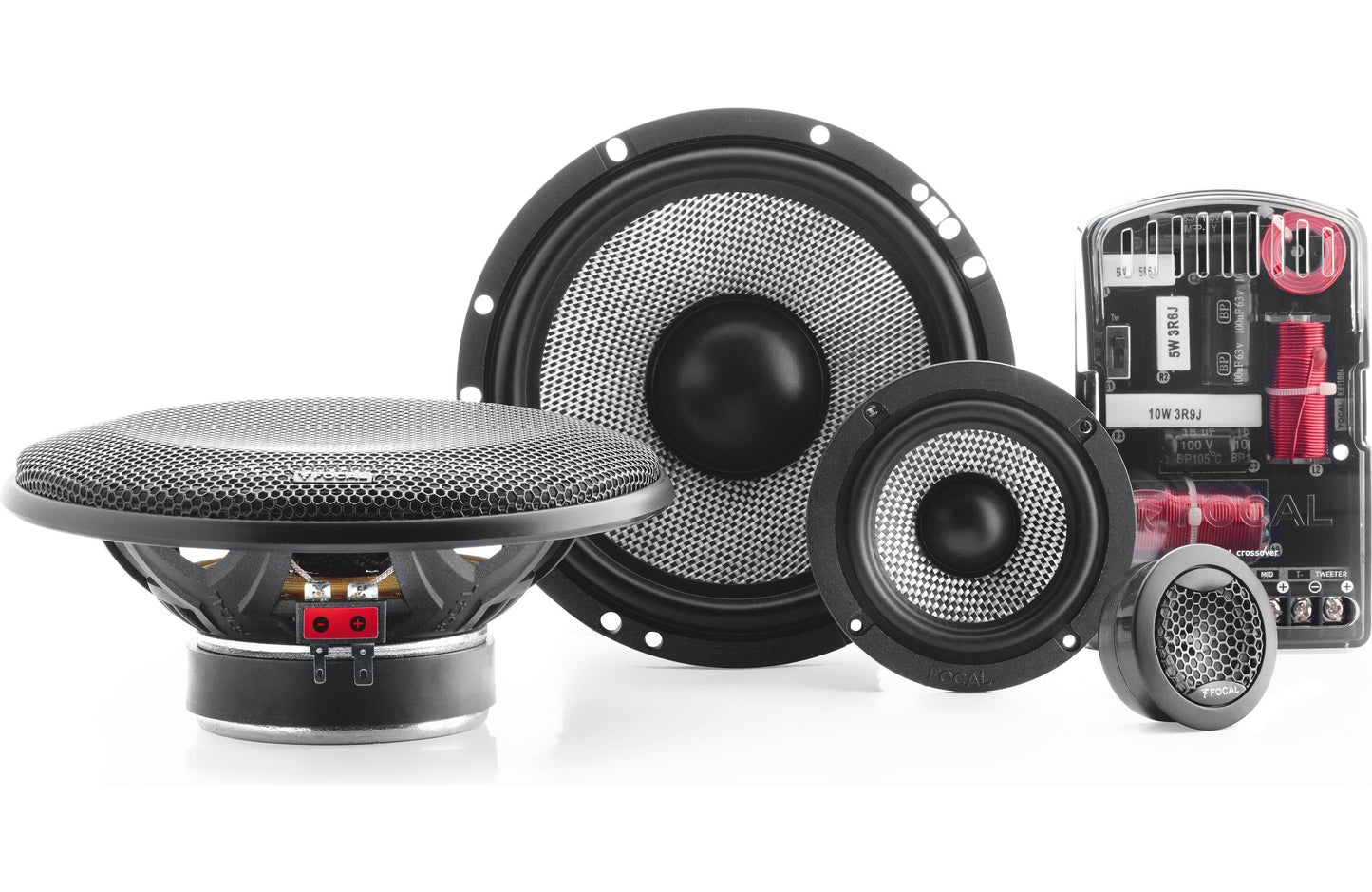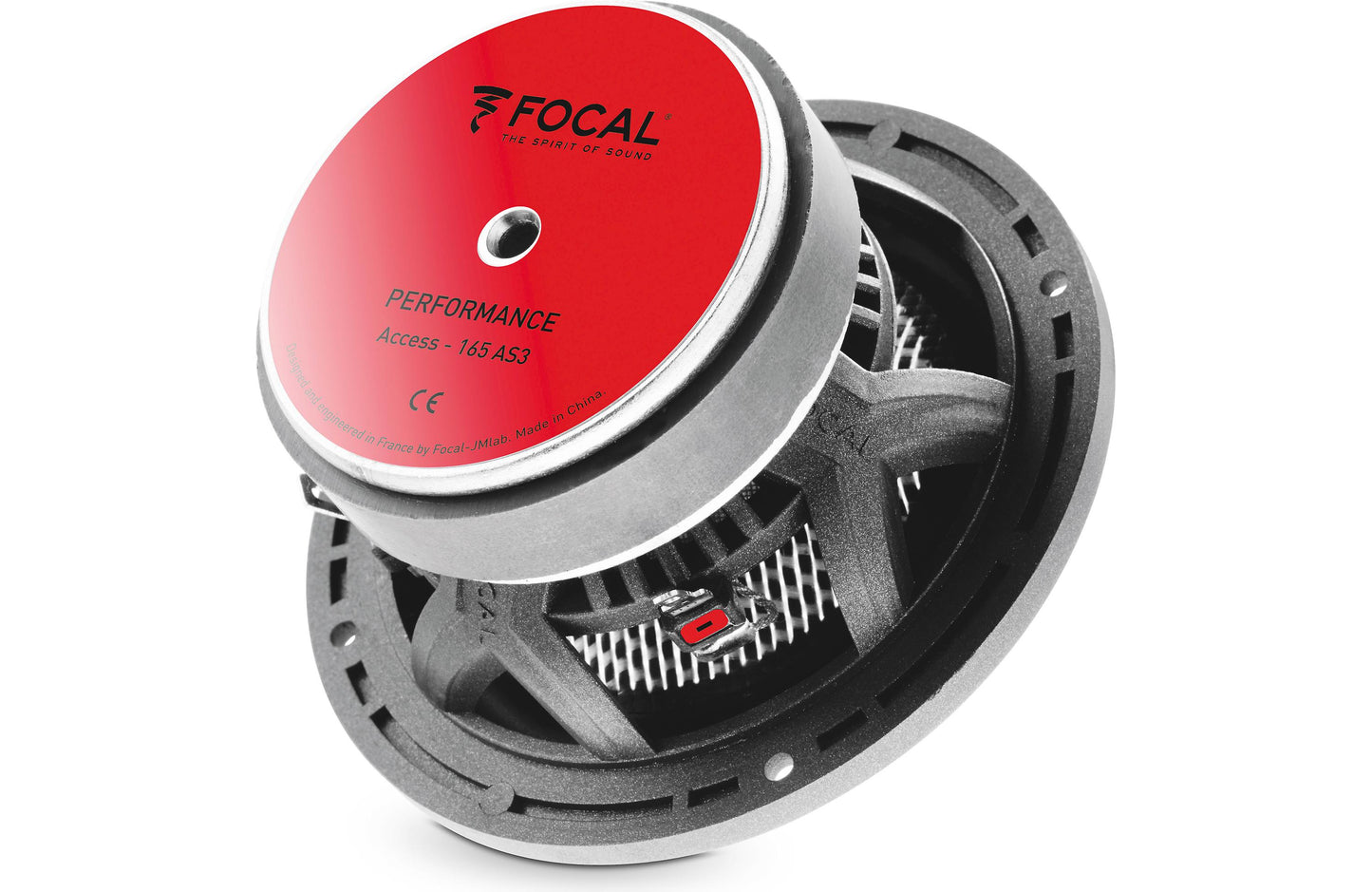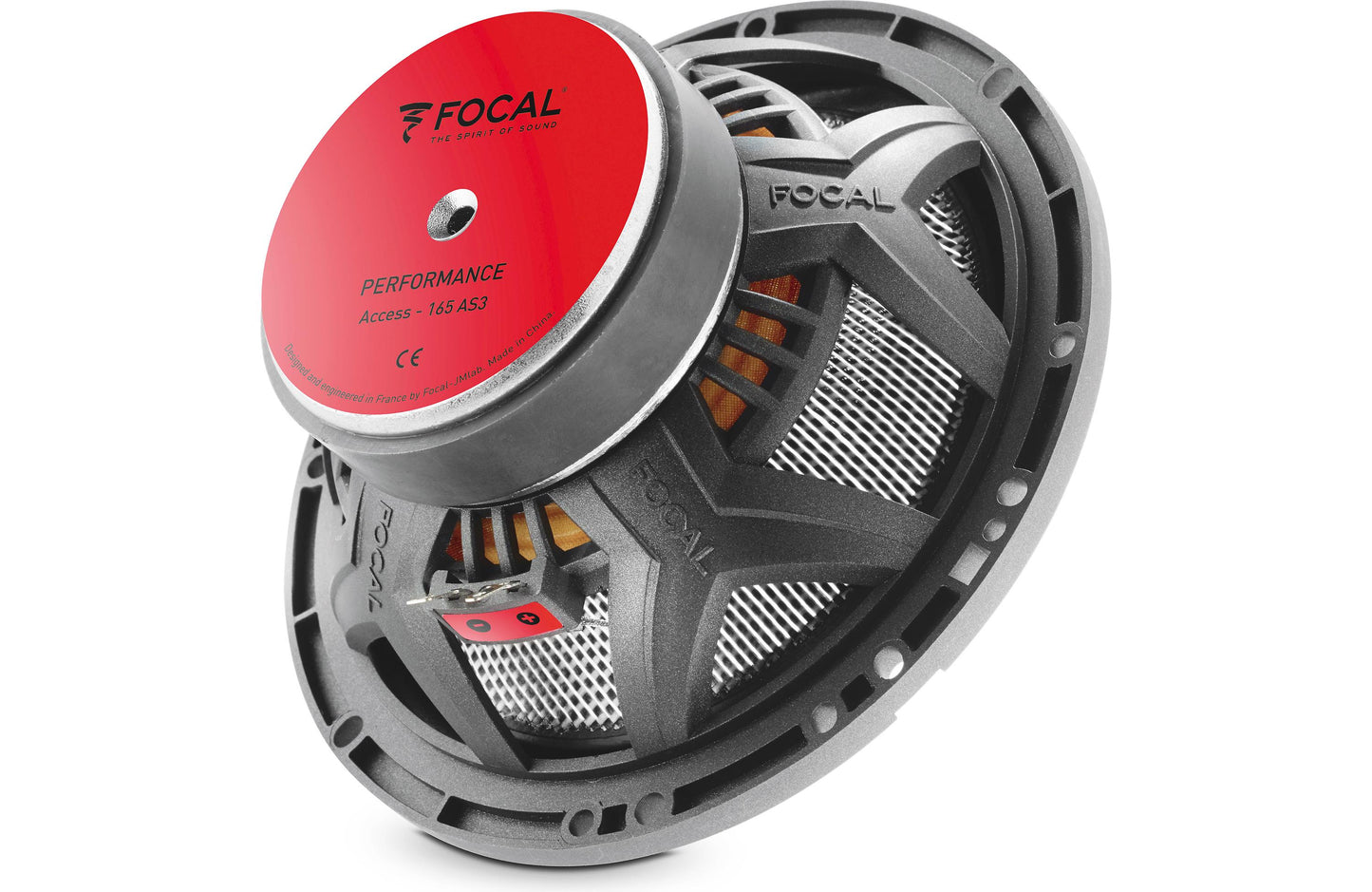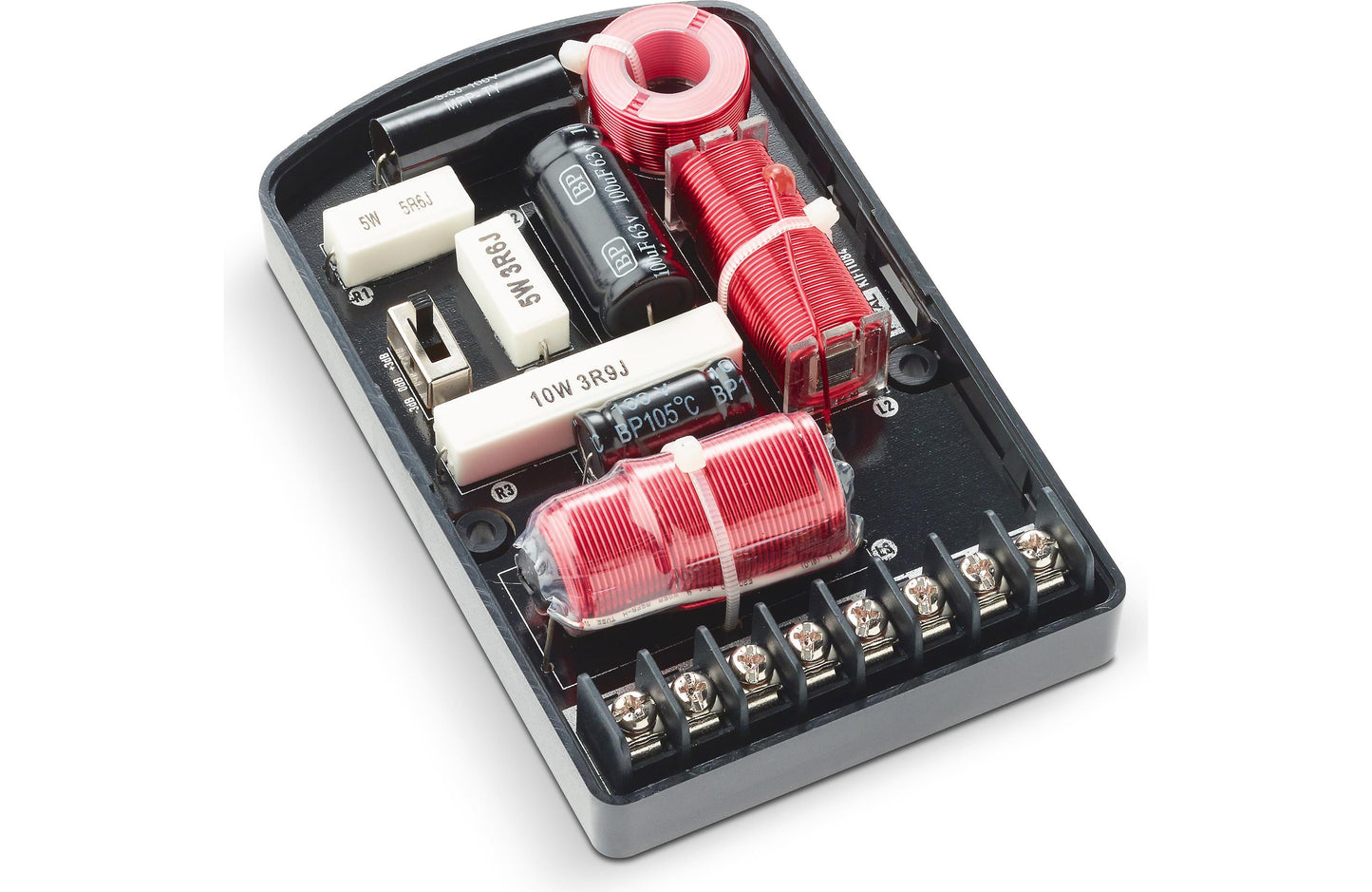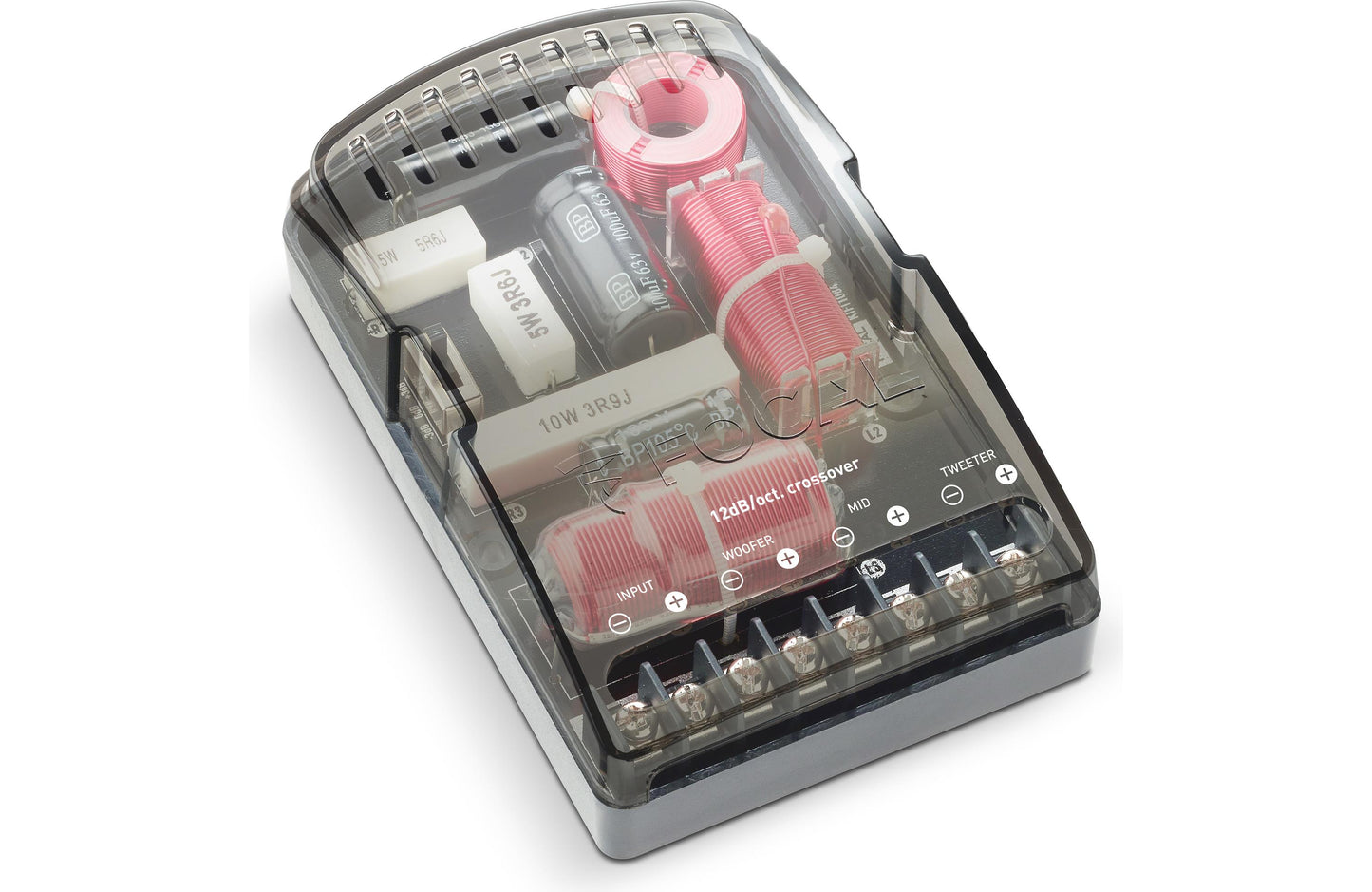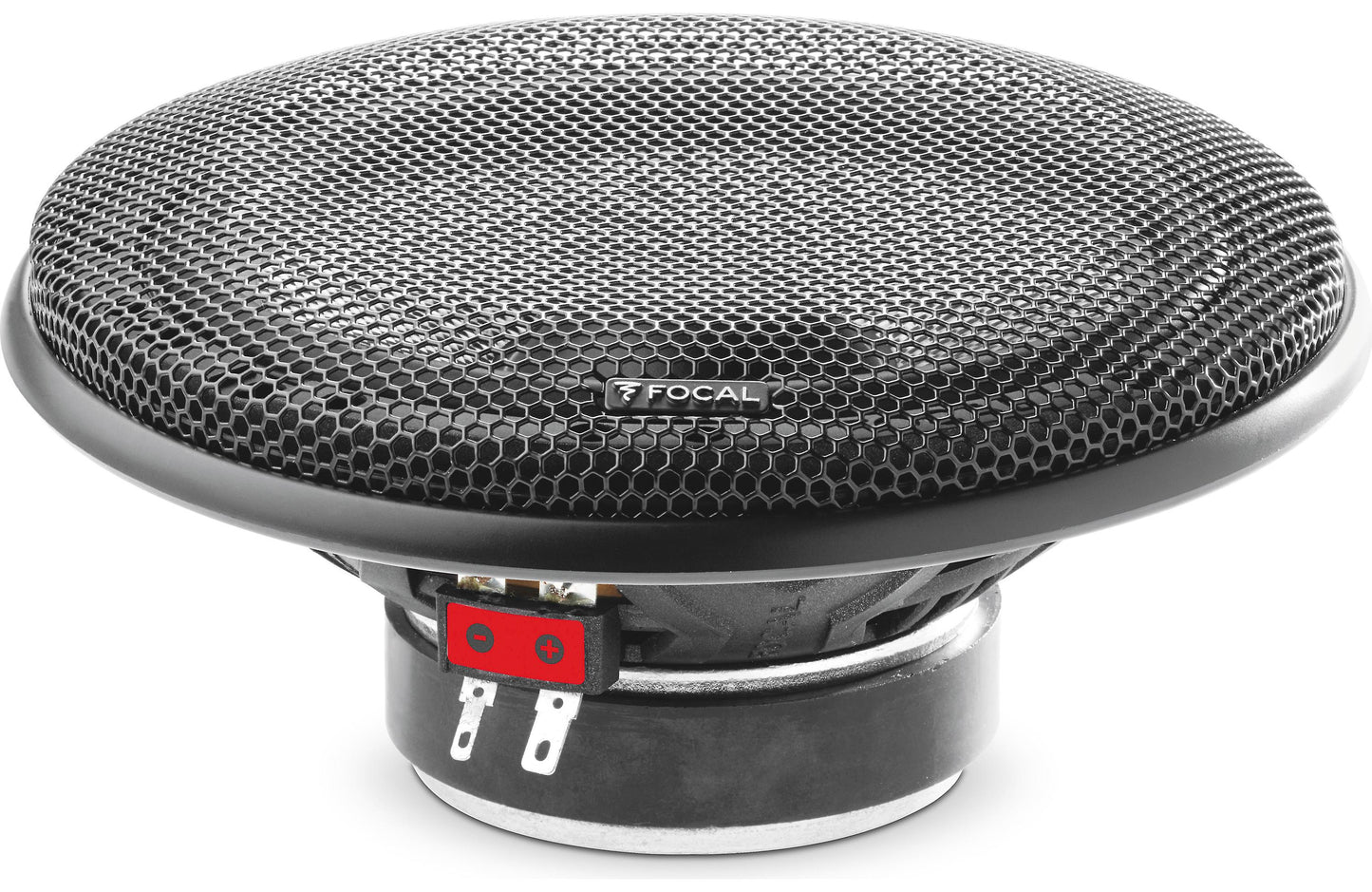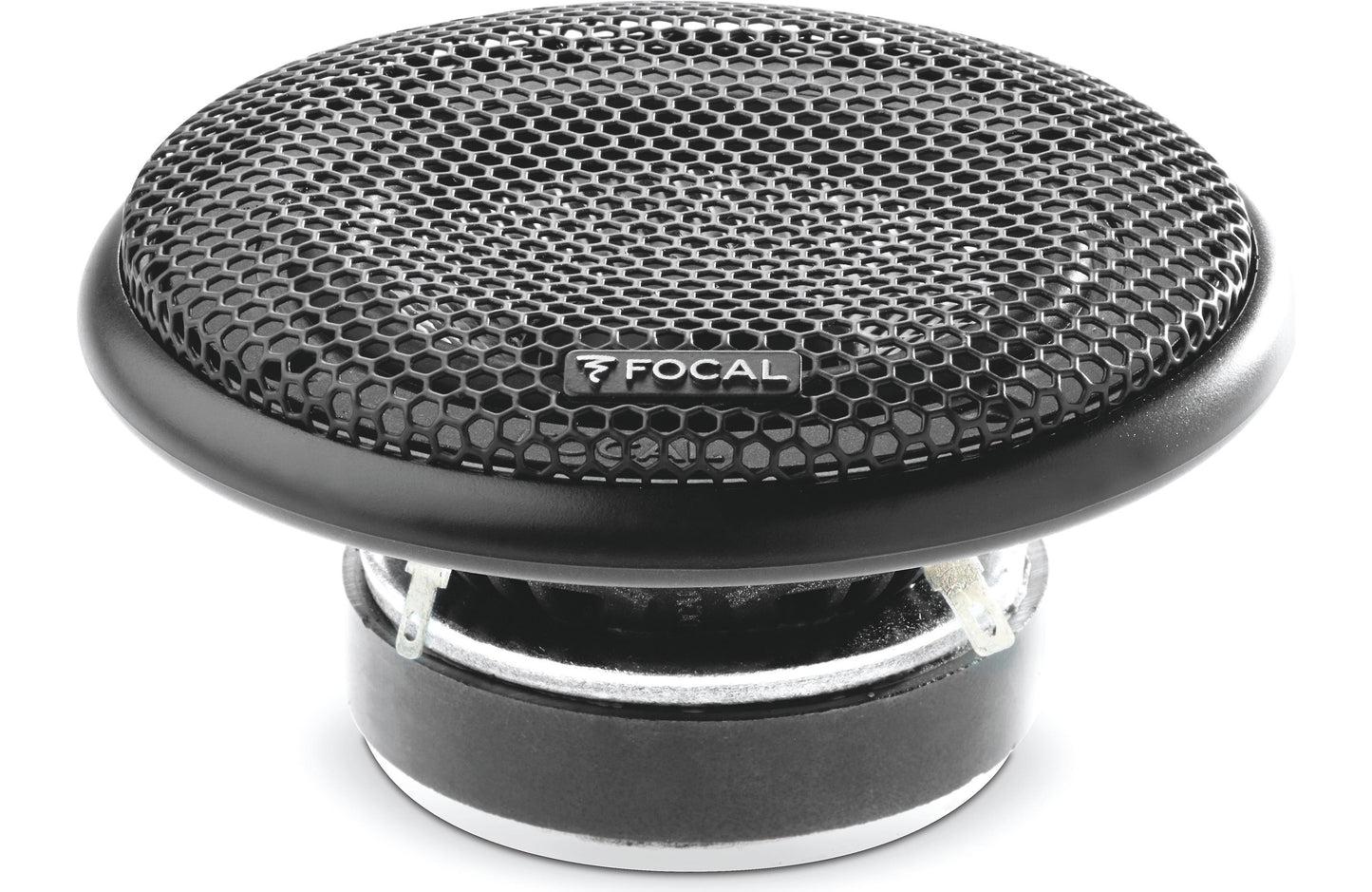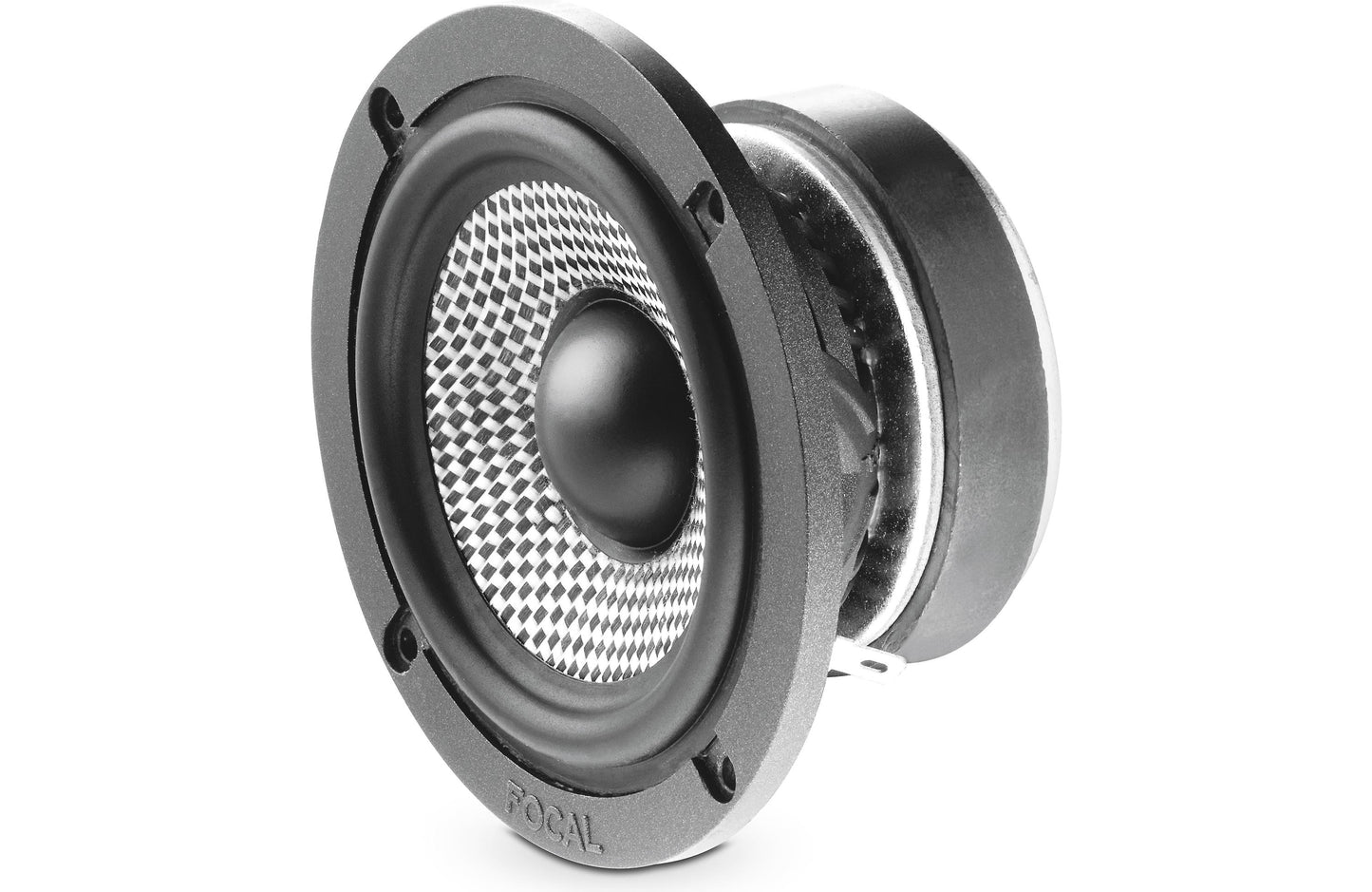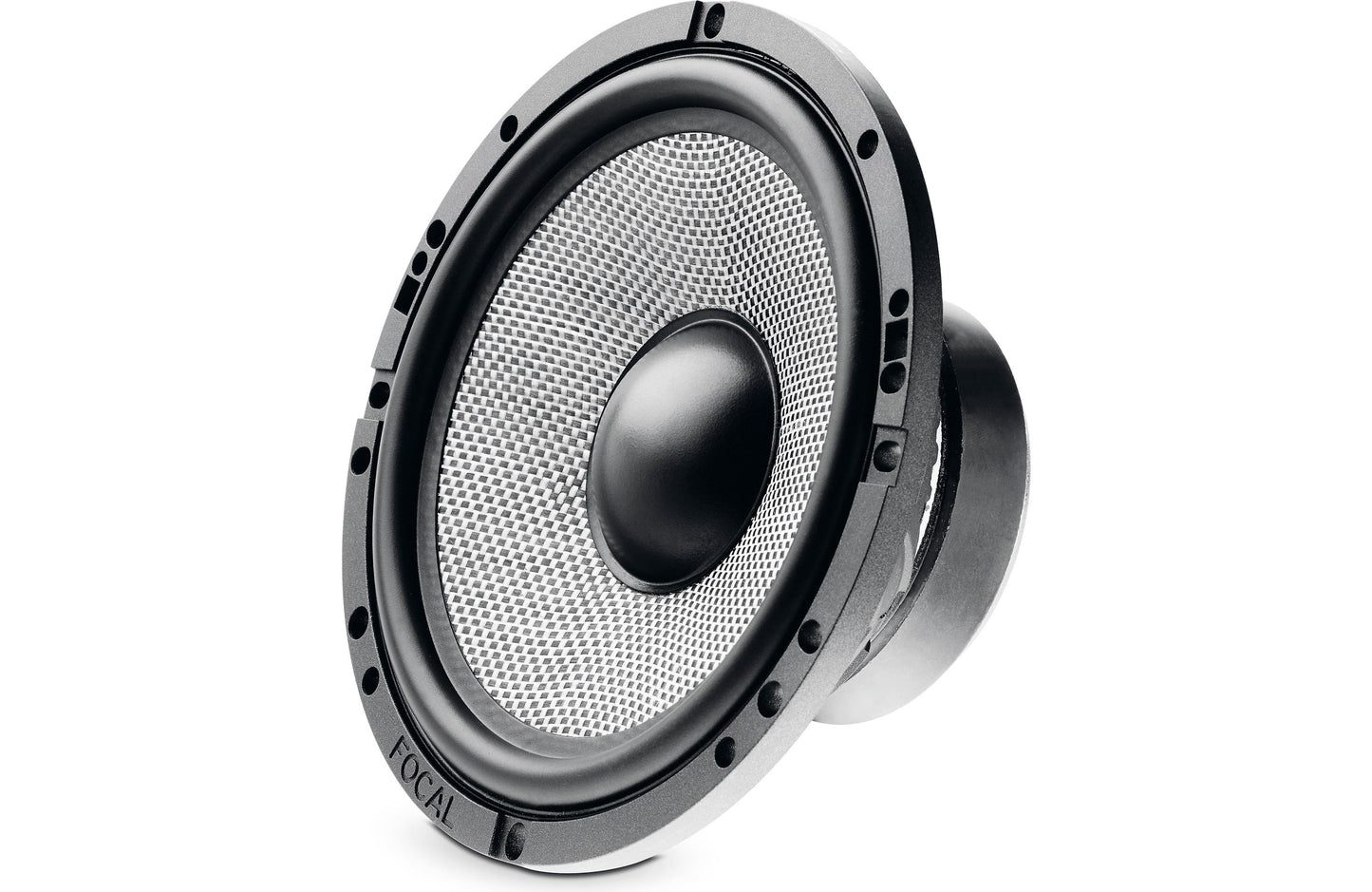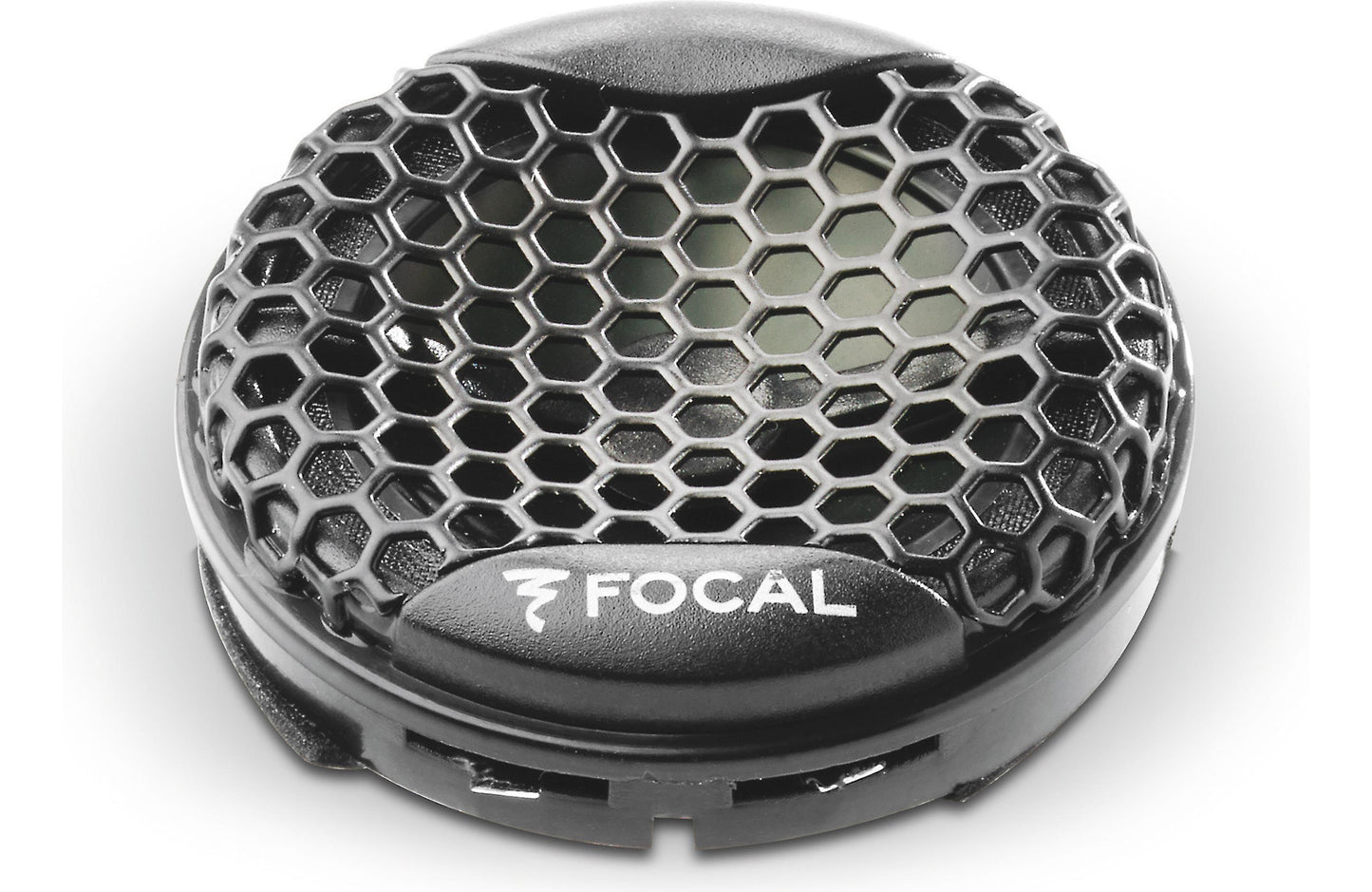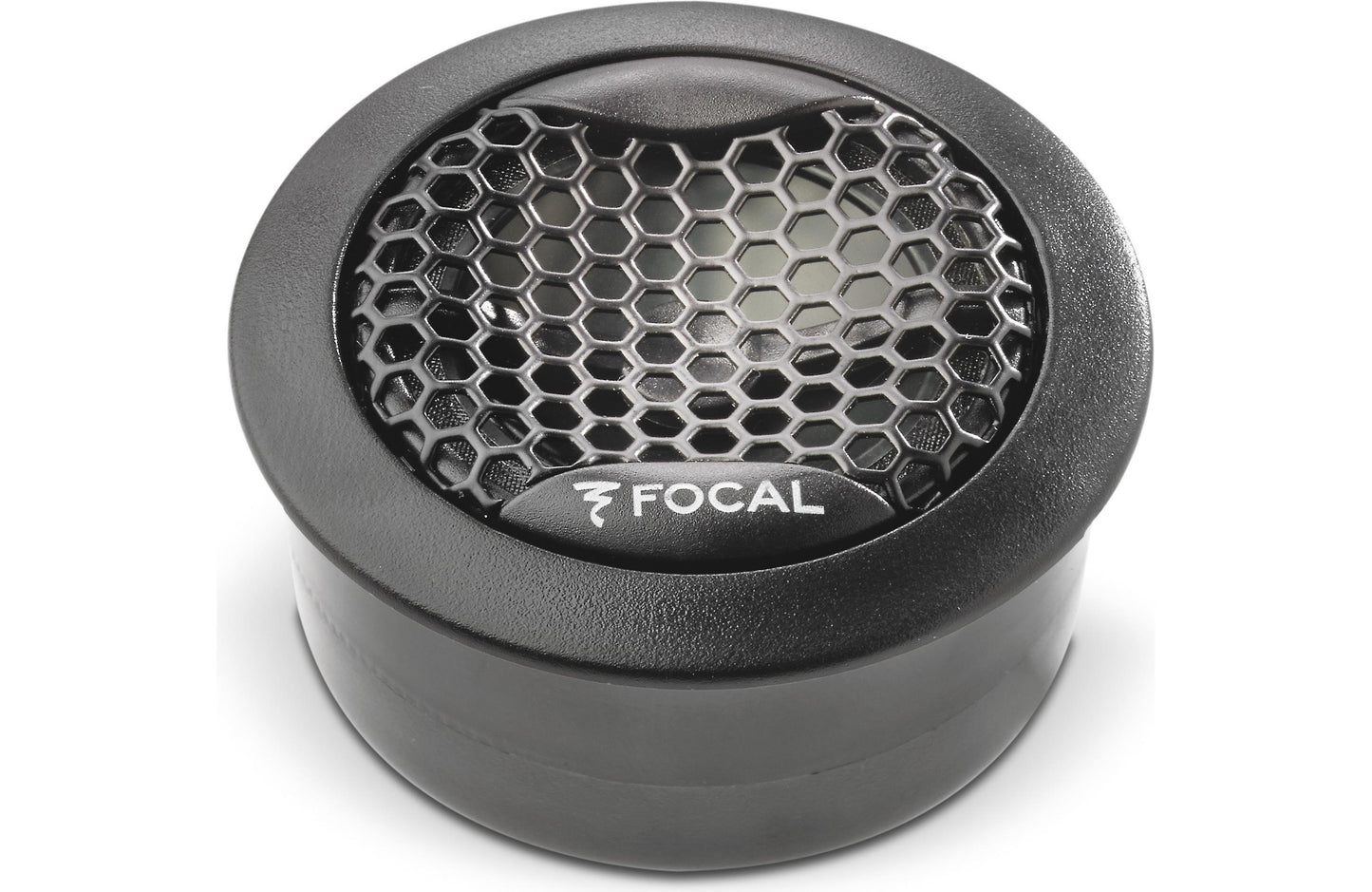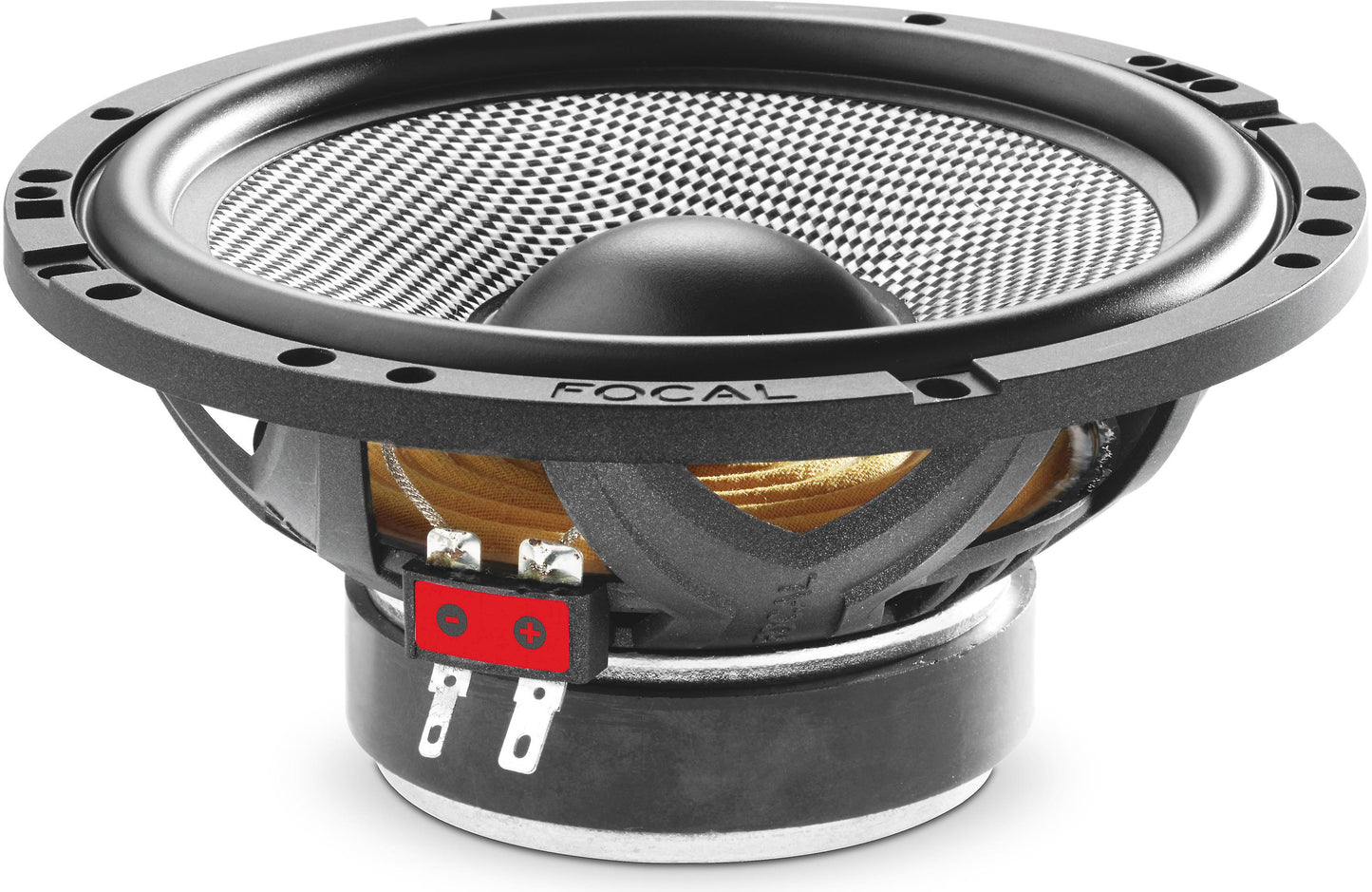 Focal Performance 165AS3 Access Series 6-1/2" 3-way component speaker system