Focal PS 165 FE Flax Evo Series 6-1/2" component speaker system
Spend

$100.00

to

FREE SHIPPING
The sound of flax
In their pursuit of sonic excellence, Focal discovered that a flax woofer cone produces a dynamic sound that's worthy of their reputation. At half the weight of fiberglass, these flax fibers help create a very rigid yet lightweight cone that ensures accuracy and limits unwanted vibrations.
Tuned mass damper
Focal knows that control is of the utmost importance to accurate sound. Their patented surround uses the "tuned mass damper" technology used to enhance the structural stabilization of earthquake-resistant skyscrapers — seriously!! With greater control of the woofer cone, you'll gain smoother, more natural sound.
Awesome power handling
This Flax Evo Series PS 165 FE 6-1/2" component speaker system combines flax woofers with Focal's celebrated M-profile inverted dome tweeters. The inverted dome design of the tweeters mimics woofer-style sound dispersion, distributing the high frequencies in a wide pattern to create an exceptionally natural soundstage. The aluminum frame provides an incredibly rigid and non-resonant platform for these superior components. These speakers will handle up to 70 watts RMS, so powering them with an amplifier will really enhance their dynamic range.
Product highlights:
6-1/2" component speaker system includes two woofers, two tweeters, and two crossovers
flax woofer cone with "tuned mass damper" surround
aluminum/magnesium inverted dome tweeter
4-ohm impedance
handles up to 70 watts RMS (140 watts peak)
frequency response: 60-28,000 Hz
sensitivity: 91.5 dB at 2.83 volts
mounting depth: 2-15/16"
What's in the box:
Focal PS 165 FE owner's manual
Two PS 165 FE woofers
Two TWFA1018 inverted dome tweeters (each has a 21" length of speaker wire attached)
2 Crossover networks
2 Woofer grilles
2 Woofer grille mounting rings
2 Tweeter grilles (installed)
2 Tweeter trim rings (installed)
2 OEM tweeter mounting rings
2 Tweeter angle mount cups
2 Woofer mounting gaskets
8 Speed clips
Four 3/4" Screws
Eight 1" Screws
Owner's manual (English/ French/ German/ Italian/ Spanish/ Portuguese/ Dutch/ Polish/ Russian/ Chinese/ Korean/ Japanese)
View full details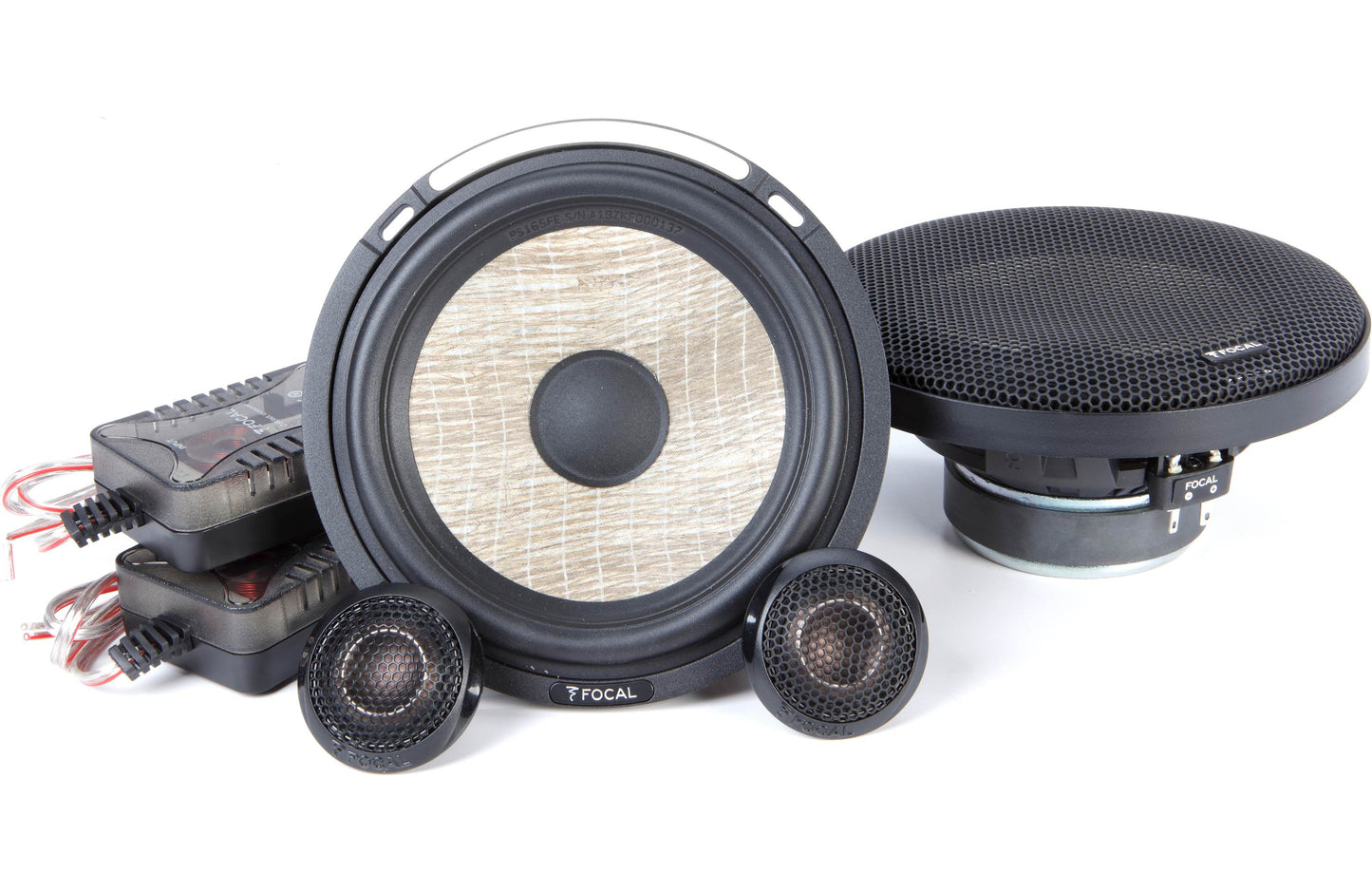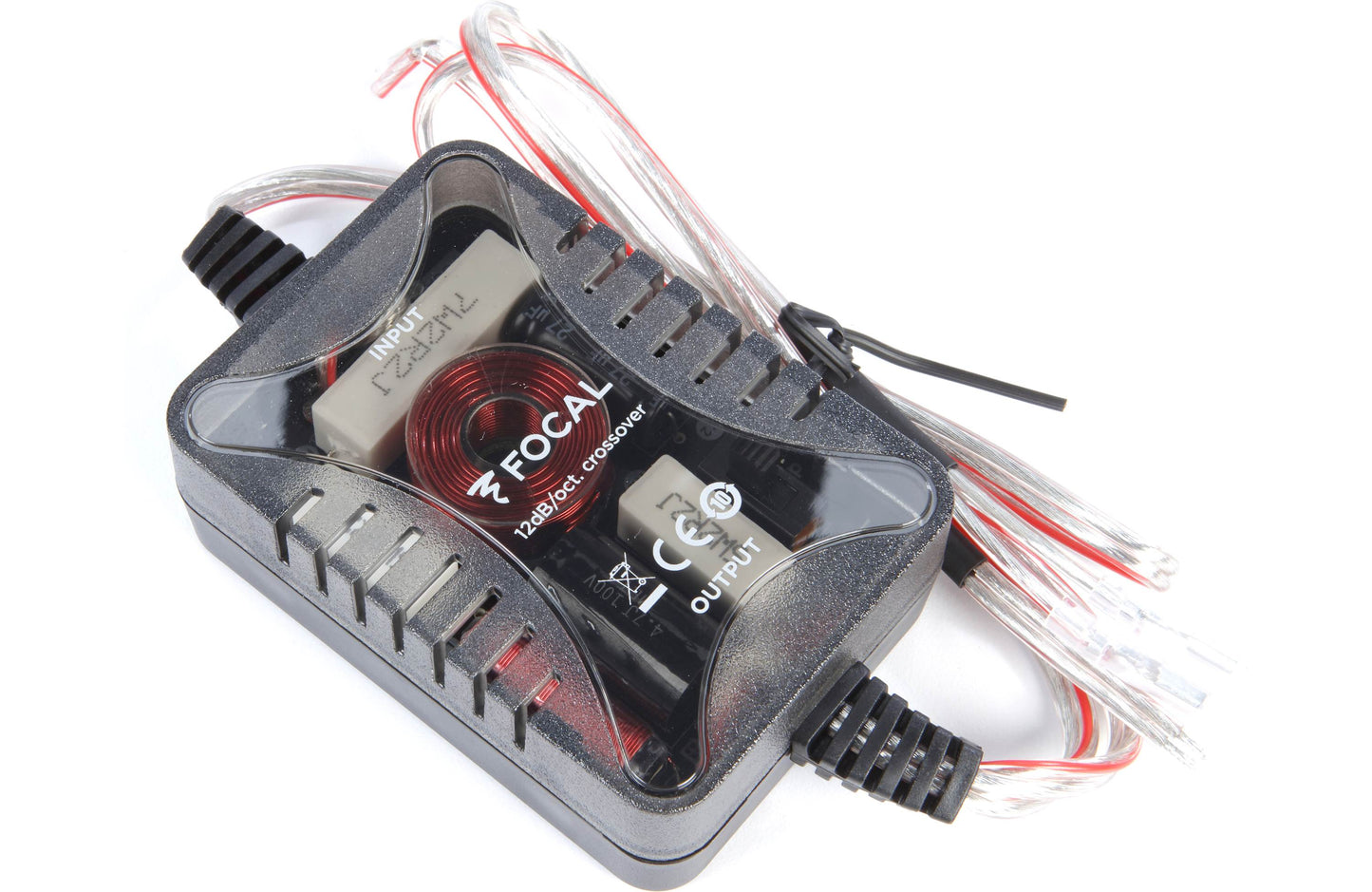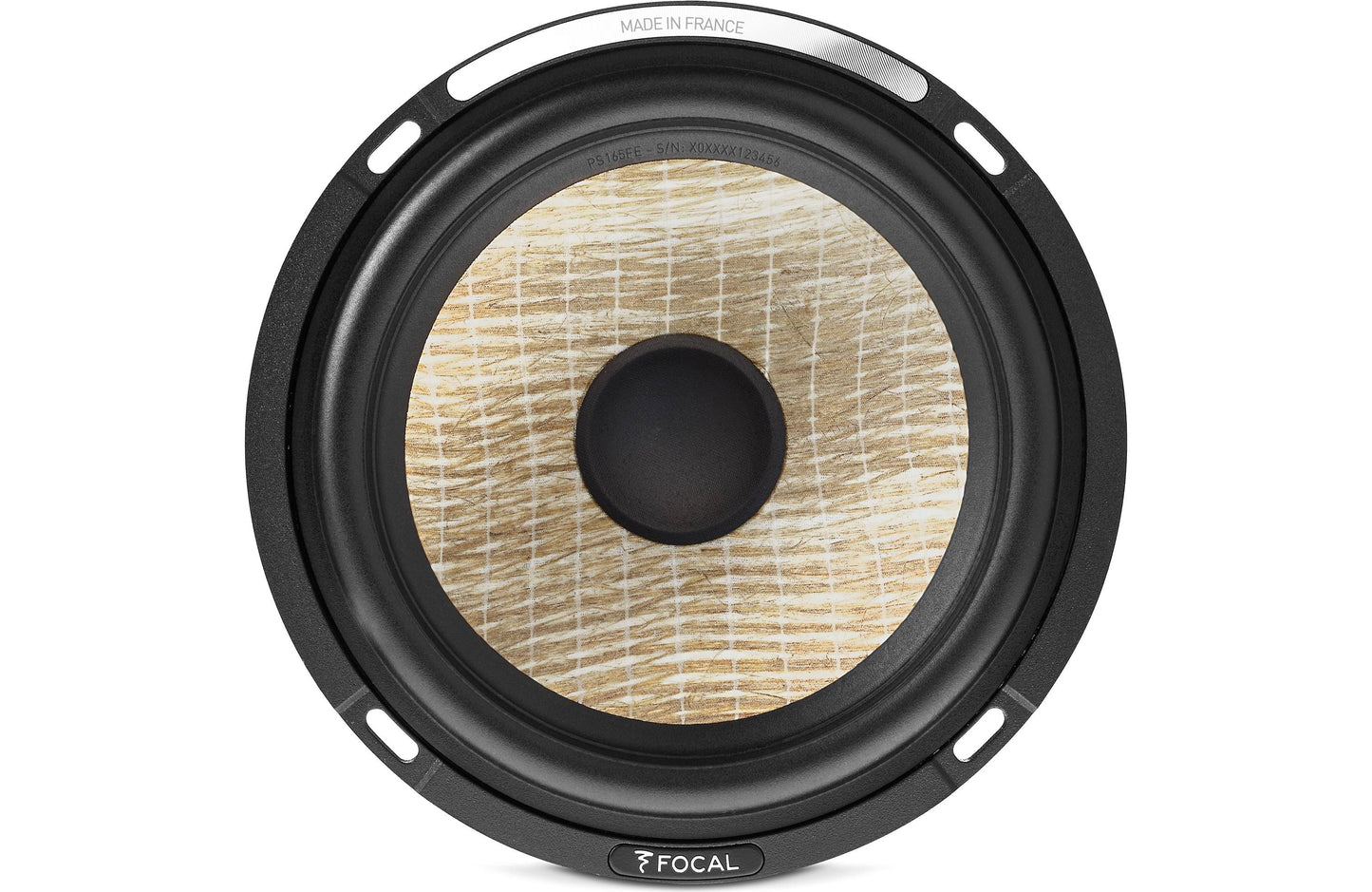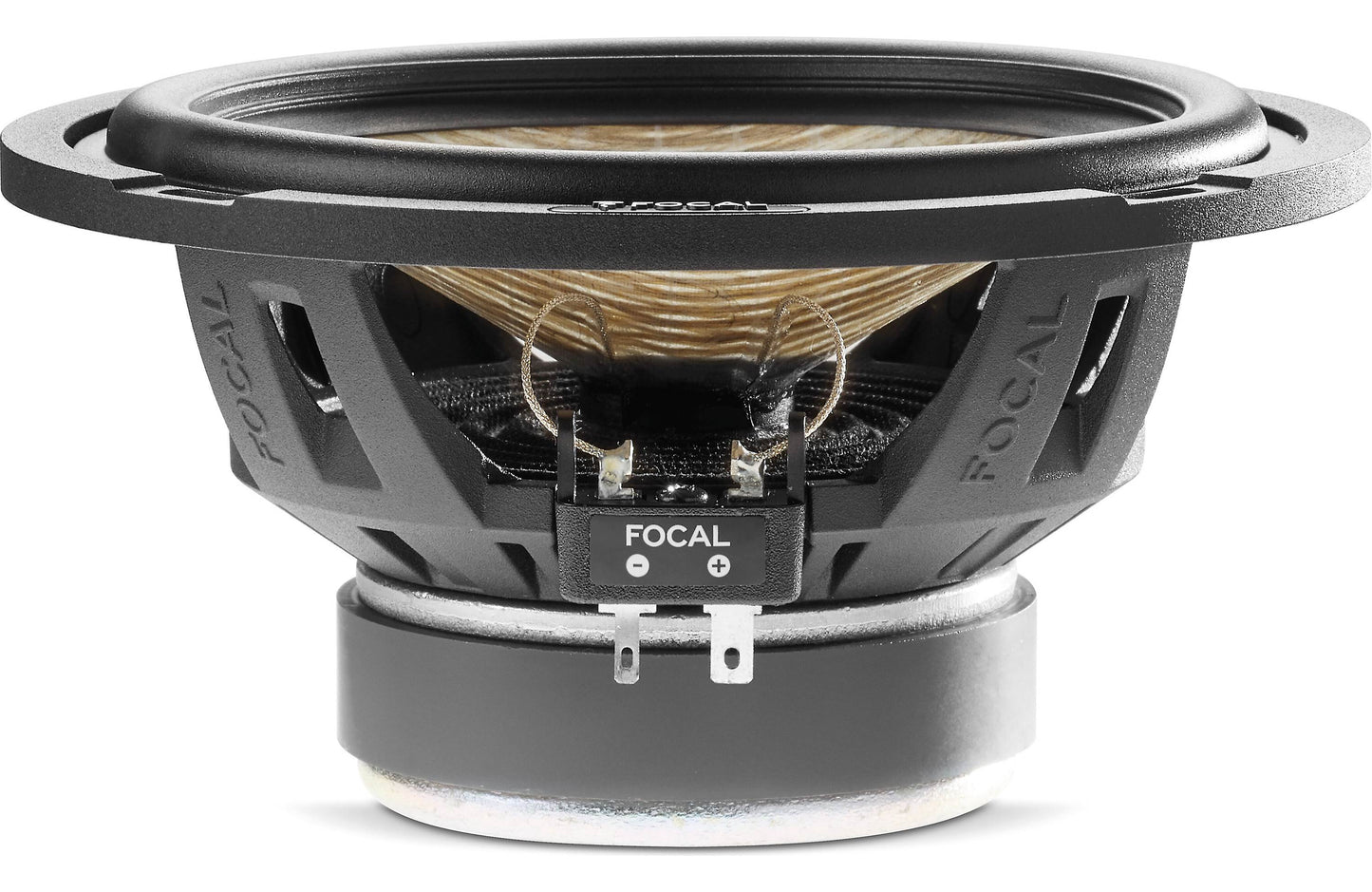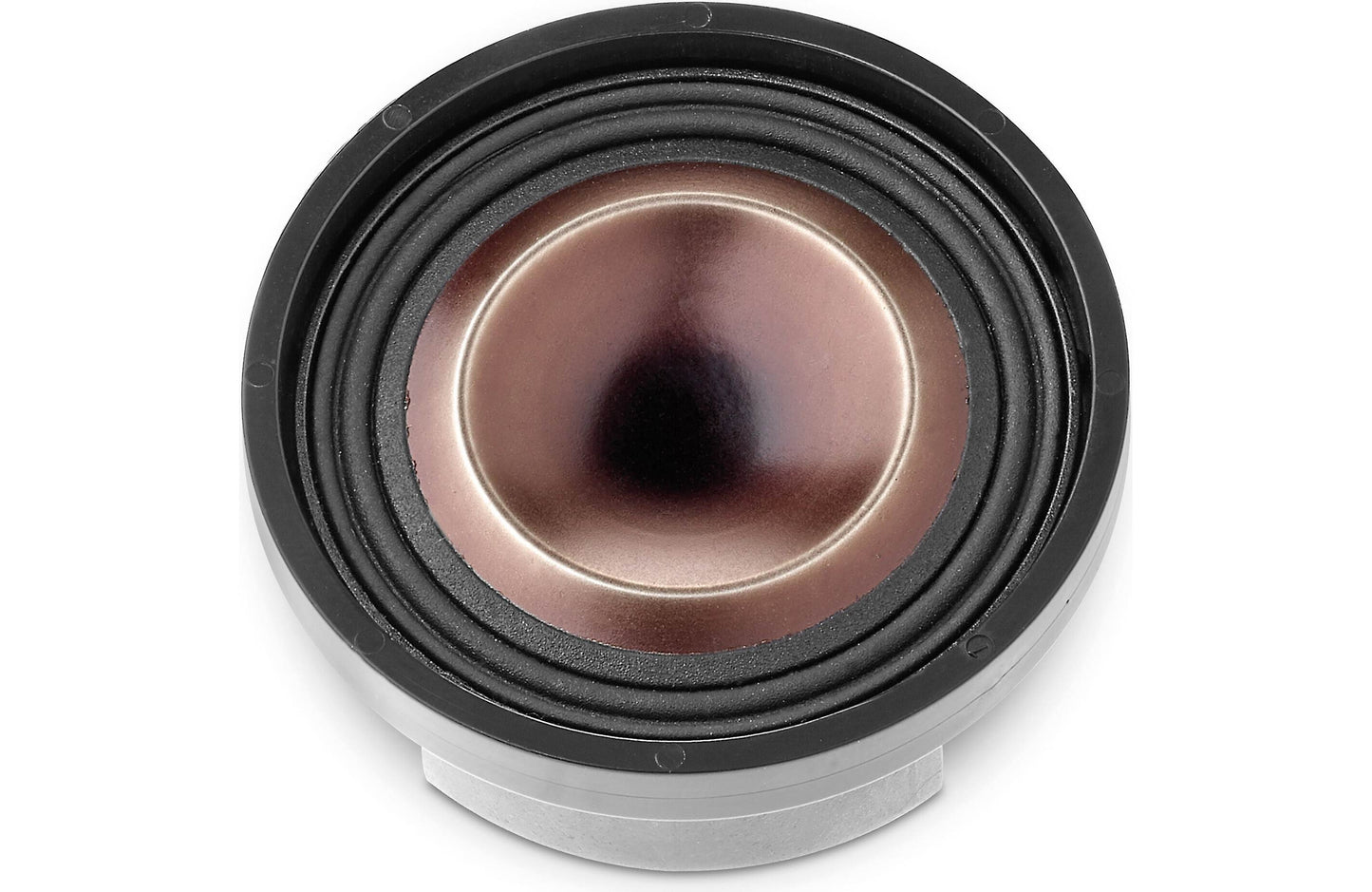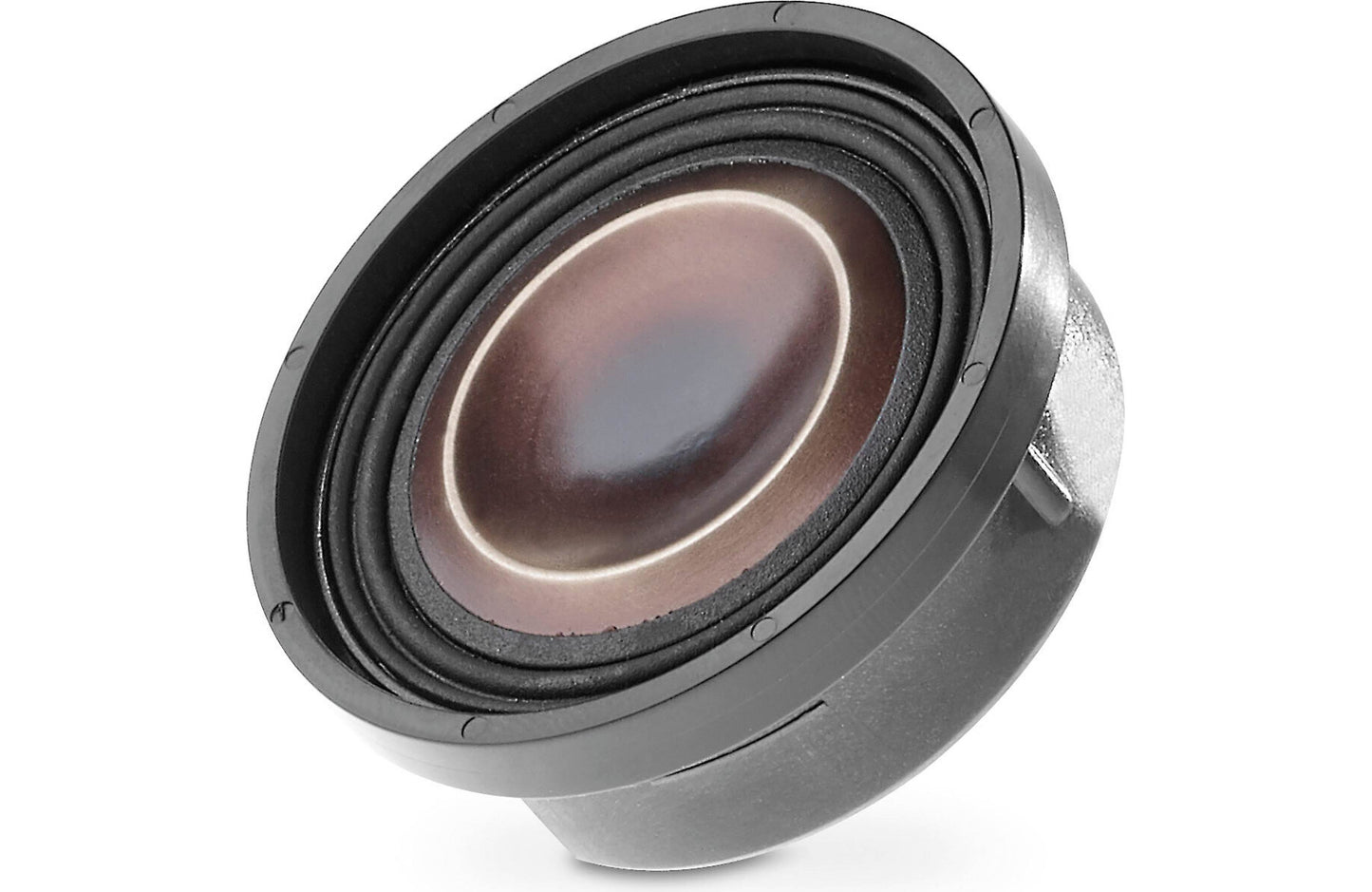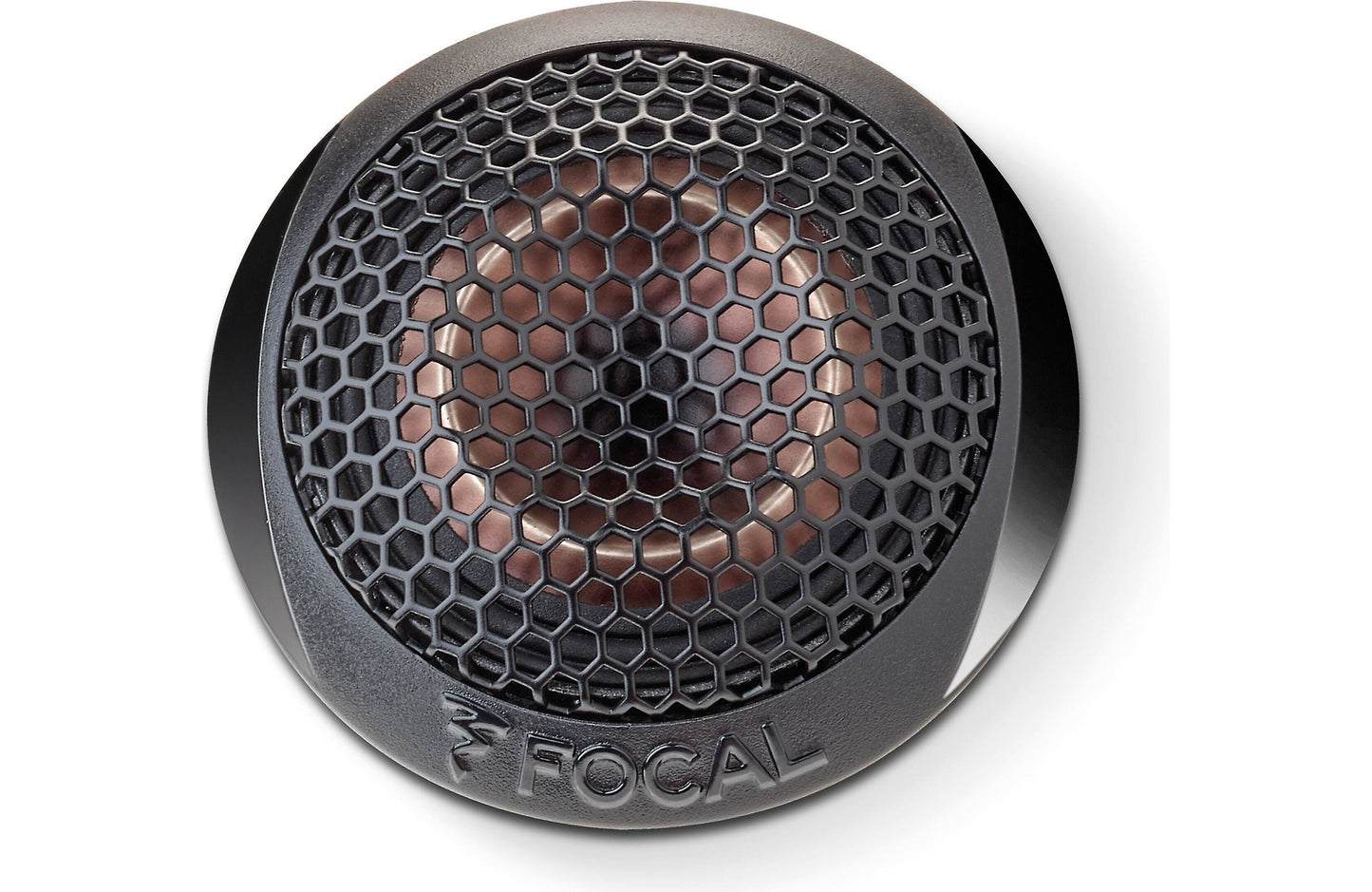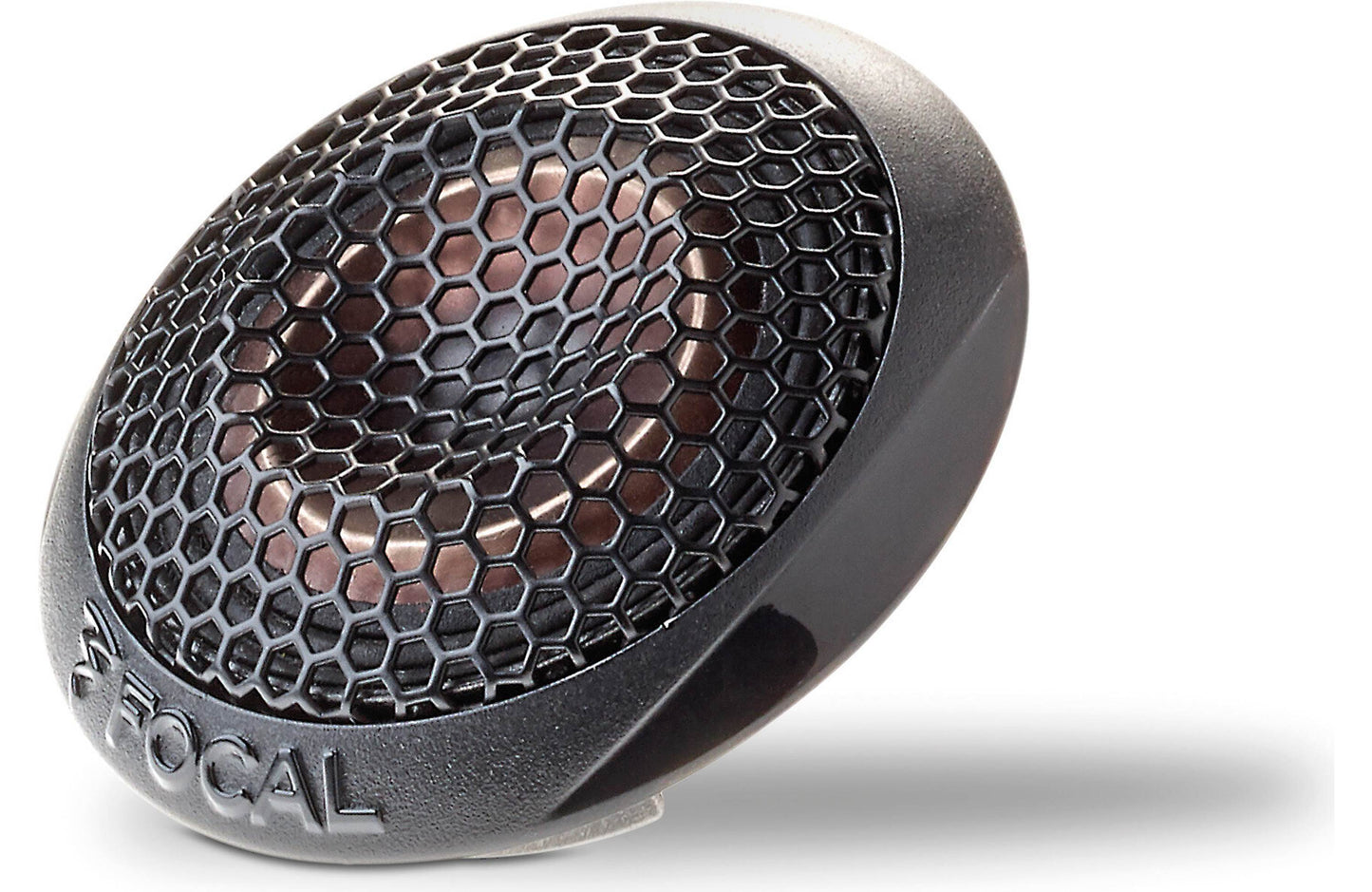 Focal PS 165 FE Flax Evo Series 6-1/2" component speaker system