Morel Ultimo TI SC104 Ultimo Titanium SC Series 10" 4-ohm component subwoofer
Spend

$100.00

to

FREE SHIPPING
Championship lineage
When the Ultimo Titanium Series 10" subwoofer won the 2014-15 EISA best subwoofer of the year award, it confirmed that Morel has the knowledge and expertise to create some of the most musical bass drivers out there. Now, they've used some of the advanced technology developed for the Ultimo Titanium Series subs to create the Ultimo Titanium SC line, giving you prize-winning bass at a lower price point.
This Ultimo SC sub is all about powerful, accurate bass.
5.1" external voice coil
The Ultimo Ti SC104 4-ohm subwoofer features a huge 5.1" external voice coil wound from Hexatech™ aluminum wire on a titanium former, along with a highly efficient double ferrite magnet motor that maximizes the magnetic field. This means high quality sound, high power handling (up to 600 watts RMS), and high durability.
Stable and reliable
The SC 104's composite cone gives you the best of both worlds – the musicality of paper with the durability of carbon fiber. Housed in a heavy-duty stamped steel basket, this cone achieves the rigidity you need for strong bass output while retaining a warm, natural sound. And that's what the Ultimo SC is all about: low-down bass with audiophile-quality sound.
Product highlights:
10" 4-ohm component subwoofer
external voice coil
carbon fiber/paper laminate cone with rubber surround
power handling: 600 watts RMS
peak power handling: 2000 watts
frequency response: 10-900 Hz
sensitivity: 87 dB
top mount depth: 5-3/8"
sealed box volume: 0.459-1.059 cubic feet
ported box volume:0.67-1.412 cubic feet
What's in the box:
Morel Ultimo TI SC104 owner's manual
One 10" Single 4-ohm voice coil subwoofer
Octopus style grille
User manual
Morel logo badge
Morel window sticker
Genuine product verification instructions
Warranty card
View full details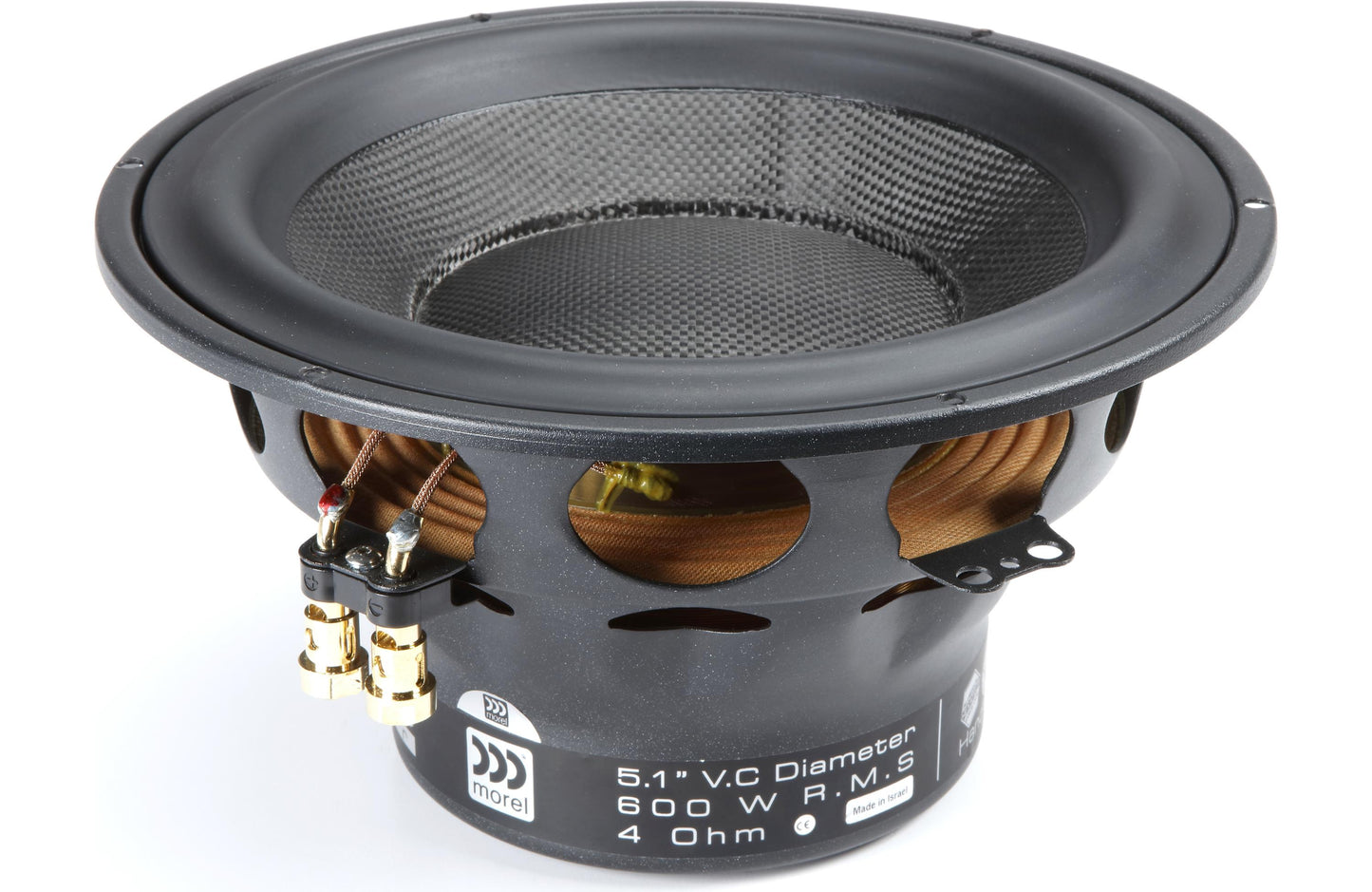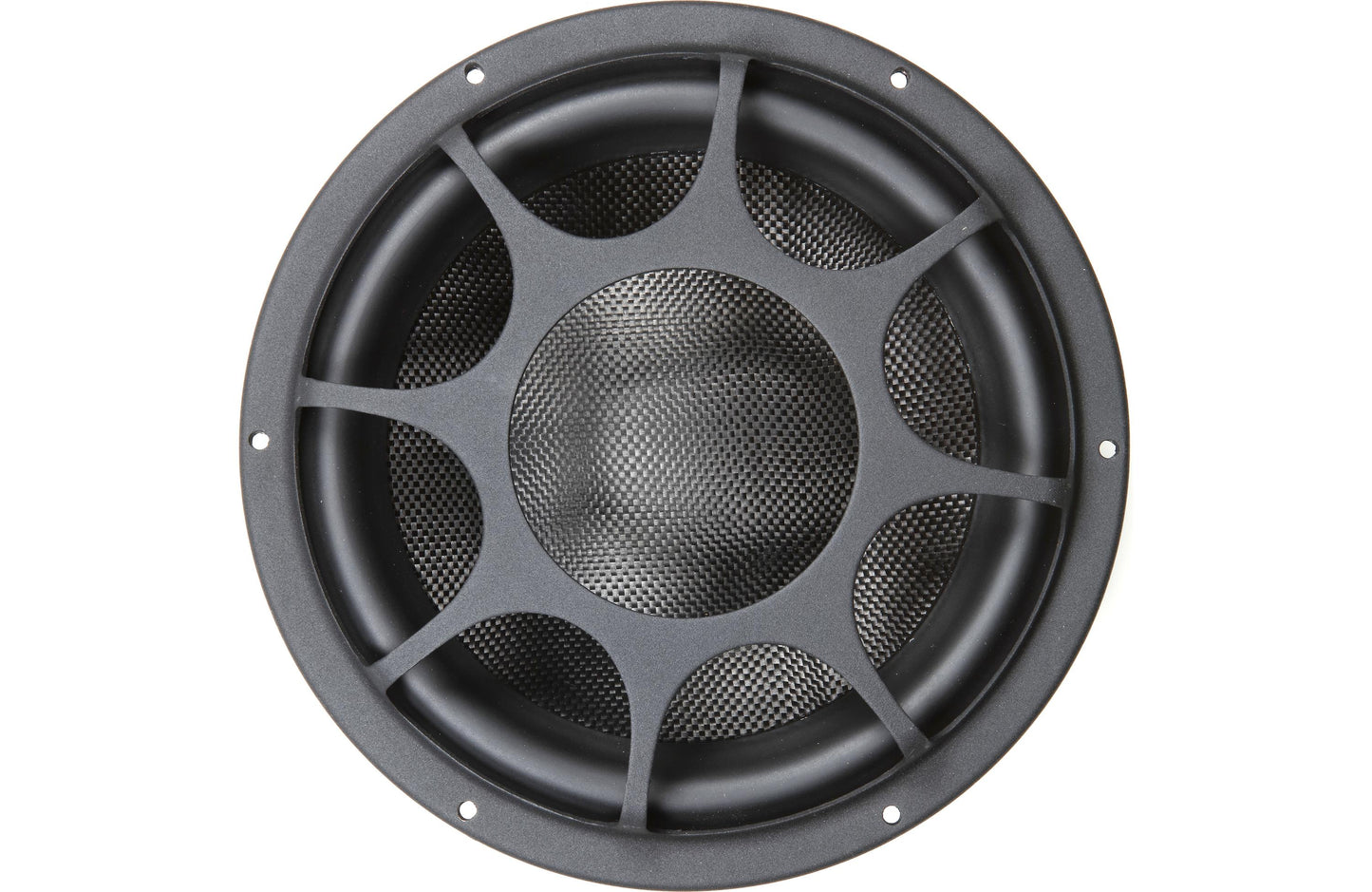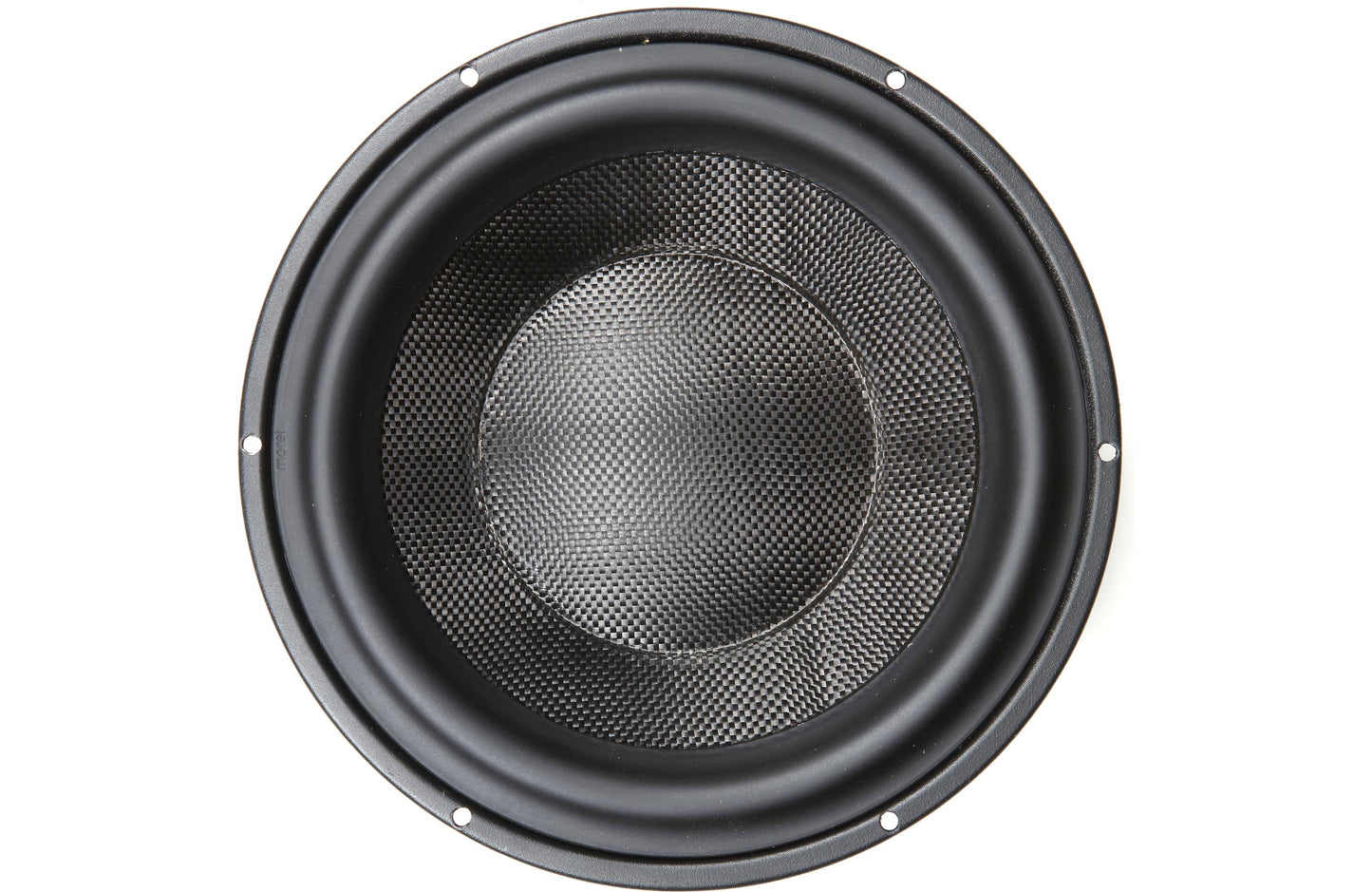 Morel Ultimo TI SC104 Ultimo Titanium SC Series 10" 4-ohm component subwoofer