The Epicenter® by AudioControl Bass restoration processor (Black)
Spend

$100.00

to

FREE SHIPPING
Kick up the bass
You like all the bumpin' bass you hear in hip hop, rap, and EDM? Well you can put that deep, biting bass into any kind of music — from classical, jazz, and rock to folk and Tejano — with an AudioControl Epicenter bass restoration processor. Most factory radios dial down bass response to protect flimsy speakers, so when you do add a subwoofer, there's no bass to play. The Epicenter will bring it back.
AudioControl's legendary Epicenter bass processor maximizes the low-frequency power and punch of your bass system, whether it's a simple powered bass tube or a full-blown competition setup. Simply install this processor between your receiver and your amplifiers or crossovers, and you'll finally be able to hear all the good bass you've been missing. An included wired remote lets you control the amount of thump from the front seat.
How does it do it?
Sophisticated processing analyzes the incoming signal and synthesizes low-bass fundamental tones, increasing bass response tremendously. The Epicenter connects to any receiver with preamp outputs — its balanced inputs will reject noise from your car's electrical system. A subsonic filter removes extreme low frequencies from your signal so your amps and subs will play more efficiently, while a single band ParaBass equalizer lets you fine-tune the bass tone.
Upgrade available
AudioControl's Epicenter bass restoration processing is also available in The Epicenter Micro, which features a compact chassis, high-level inputs, and selectable load resistors for better OEM factory system integration.
Product highlights:
bass restoration processor
increases bass response from your system
2-channel preamp inputs and outputs
Para-Bass controls adjust center-frequency and width of bass EQ processing
fixed subsonic filter (33 Hz, 12/dB octave)
wired remote bass level controller
frequency response: 10 to 100,000 Hz
fuse rating: 1A
8-1/16"W x 1-1/4"H x 6-3/4"H
View full details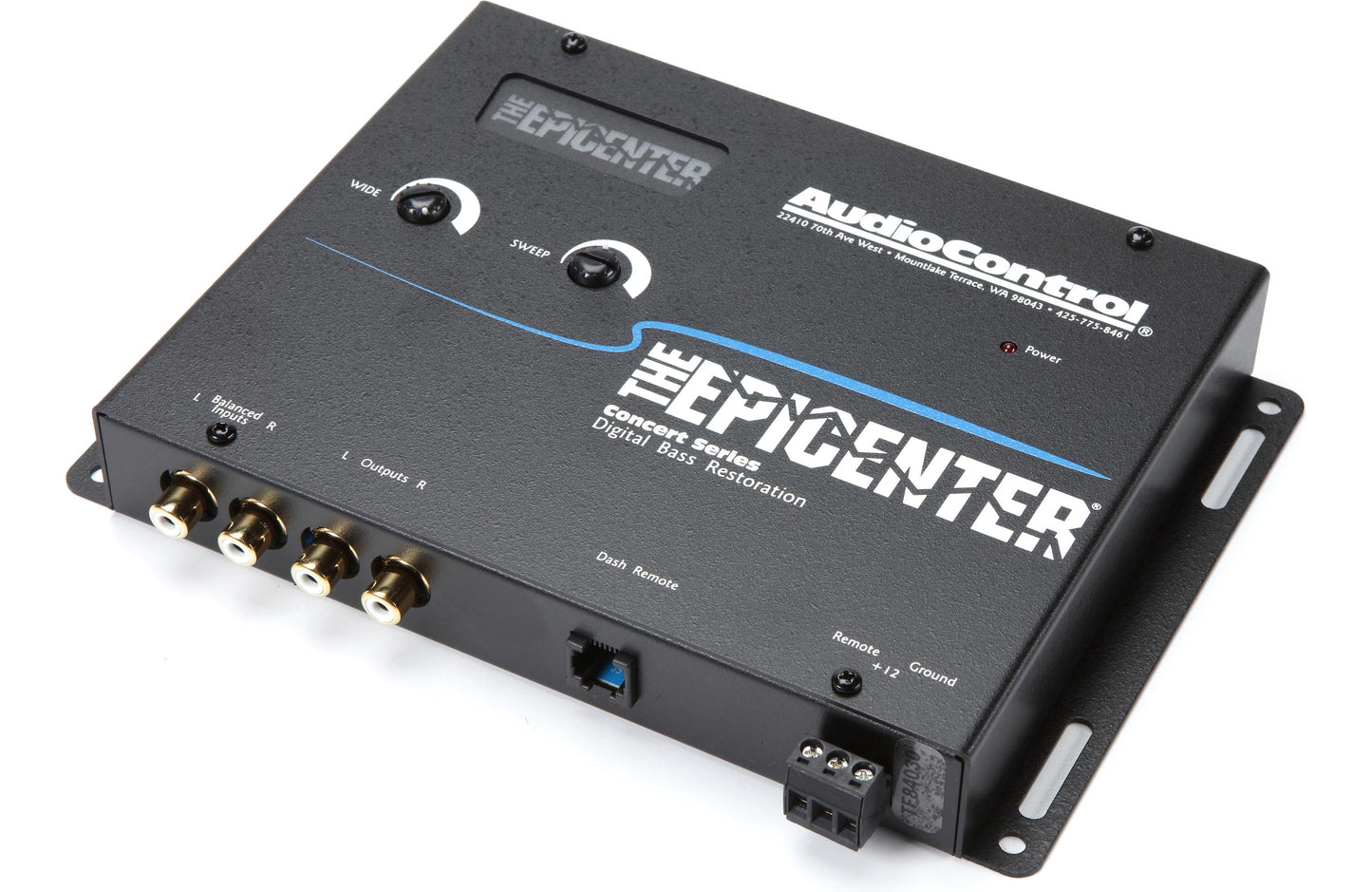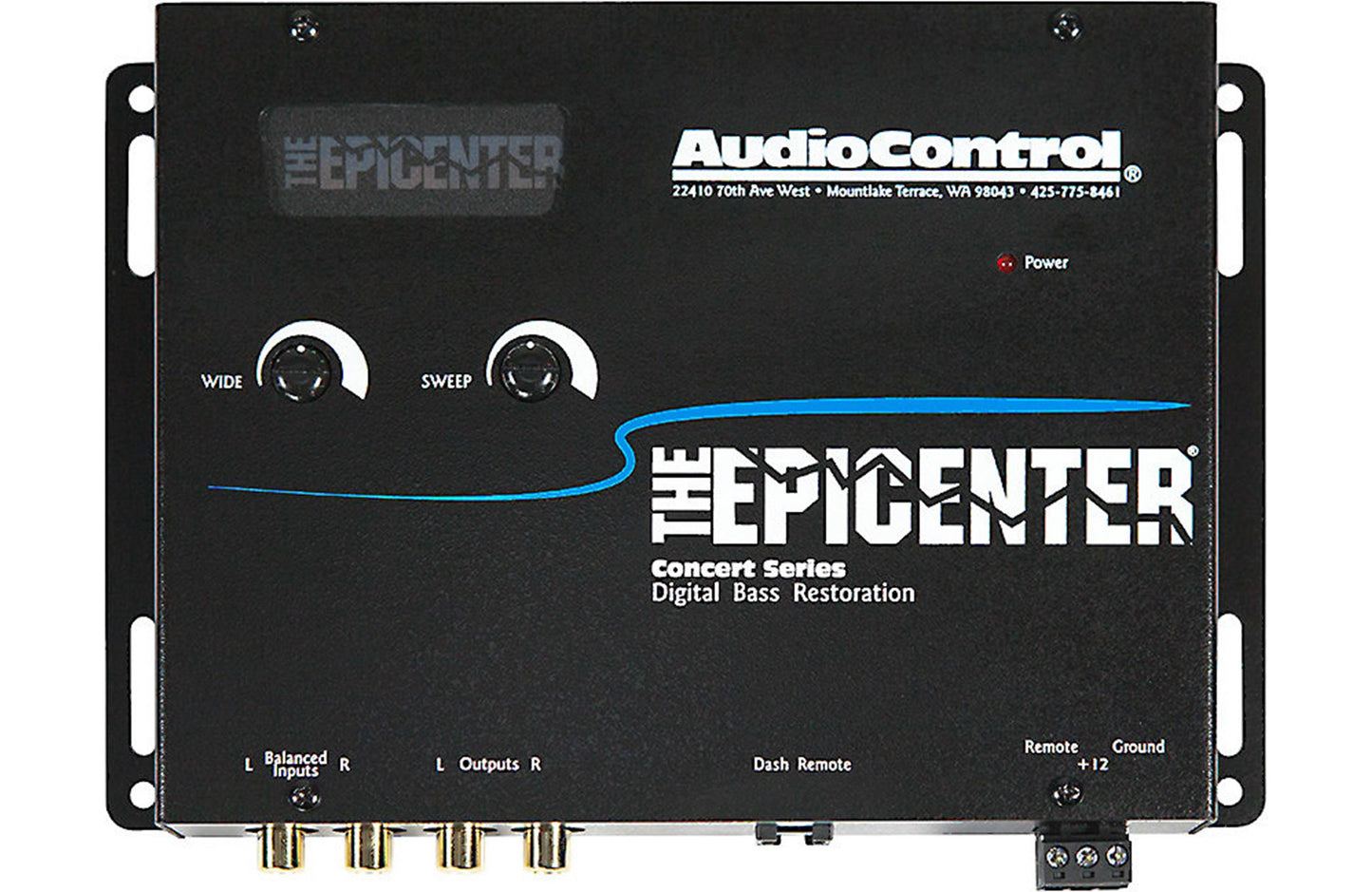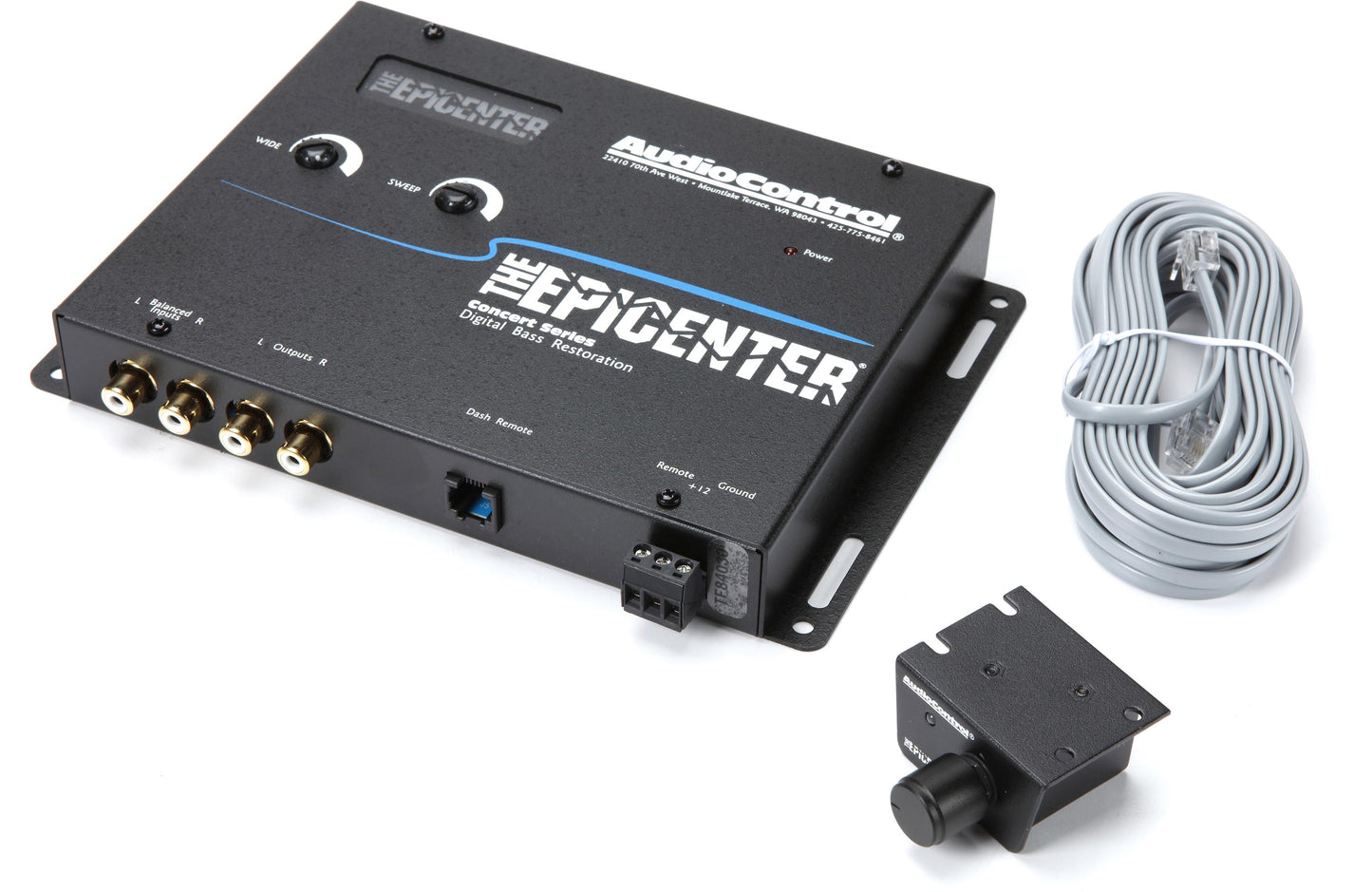 The Epicenter® by AudioControl Bass restoration processor (Black)